Description



Join this half-day seminar on September 21, 2017 to learn and exchange on how to reduce GHG emissions in order to meet the Paris targets and mitigate climate change.
The Canadian German Chamber of Industry and Commerce is glad to announce the organization of a half-day seminar on "Climate Change - The Role of the Private Industry - German Best Practices" on September 21, 2017 in Montréal.
In 2011, the decision to negotiate a new global climate protection agreement for the post-2020 period, was made at the UN Climate Conference in Durban. In 2015 this agreement was made at the 21st UN Climate Conference in Paris. It went into force on November 4, 2016 as more than 55 contracting parties, which comprise at least 55% of global GHG emissions, have ratified it. In the Paris agreement, the long-term 2°C goal was set for the first time in a treaty under international law. Against this background, on October 3, 2016, the Canadian government approved a bill to introduce a tax on emissions from 2018 onwards. The provinces have two years to develop their own plan to introduce the price of emissions. If unsuccessful, the federal government will introduce a tax of 10 CAD per ton of CO2 emissions from 2018 on, which is to rise to 50 CAD per ton by 2022. The revenue generated should remain in the respective provinces and be used to promote climate protection projects.
The half-day seminar in Montreal is intended to be a first exchange between Canadian and German experts (to be announced) from various fields in order to prepare the 23rd conference of parities (COP23) in Bonn, Germany, and discuss first themes. A special focus will be placed on which measures (concrete implementation, political, economic incentives, studies) the German industry has already taken to reduce GHG emissions in order to meet the Paris targets and mitigate climate change. Germany is seen as a leader in climate protection and the interest of Canadian companies is large to orientate on the example of Germany to counter climate change.
After the seminar, participants are also invited to take part in a subsequent networking lunch (no extra charge). Please contact us through the option "Contact the organizer" when booking your ticket to confirm your participation in the lunch.
---
For more information, please also visit our website or contact:
Kathrin Wesselow
Project Manager I Competence Center for Renewable Energies
T +1 (416) 598-7081

kathrin.wesselow(at)germanchamber.ca
---
Partners: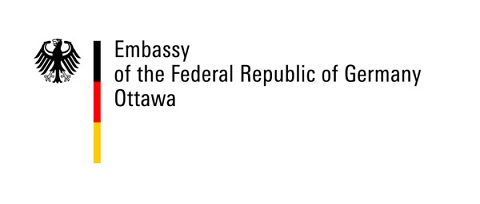 Supporting organization: