Event Information
Location
Clemmons Family Farm
Authentica African Art Imports Gallery-West Lawns
2190 Greenbush Road
Charlotte, 05445
Description

A SENSE OF PLACE AT THE CLEMMONS FAMILY FARM
Celebrate Senegalese Culture with Sabar Drumming!
Saturday, June 1, 2019, 11:00-12:30pm
Featured Artists: Assane Coly and Krista Speroni
DATE: Saturday, June 1 from 11:00 AM - 12:30 pm
ADMISSION: Free, with donation

MAXIMUM PARTICIPANTS: 35 People
No need for a passport when you travel to Senegal, West Africa right at the Clemmons Family Farm in Charlotte and join artists Assane Coly and Krista Speroni to engage with the fascinating culture of sabar drumming!
Sabar is a family of drums, a style of music, a dance, a culture and way of life in Senegal, West Africa. This passionate musical tradition has been passed down orally for many generations by the griots (traditional oral historians and spoken word artists) and their students via drumming, traditional instruments, dance, storytelling and song. Sabar truly affects almost every aspect of life in Senegal; weddings, political rallies, pop music, sporting events, funerals, or any cause for celebration.
This joyful interactive drumming workshop will be led by two of the winners of the A Sense of Place project's African-American and African Diaspora Arts & Culture Community Engagement grants:

Mame Assane Coly is a master sabar, kutiro, djembe and tama drummer and resident of Winooski.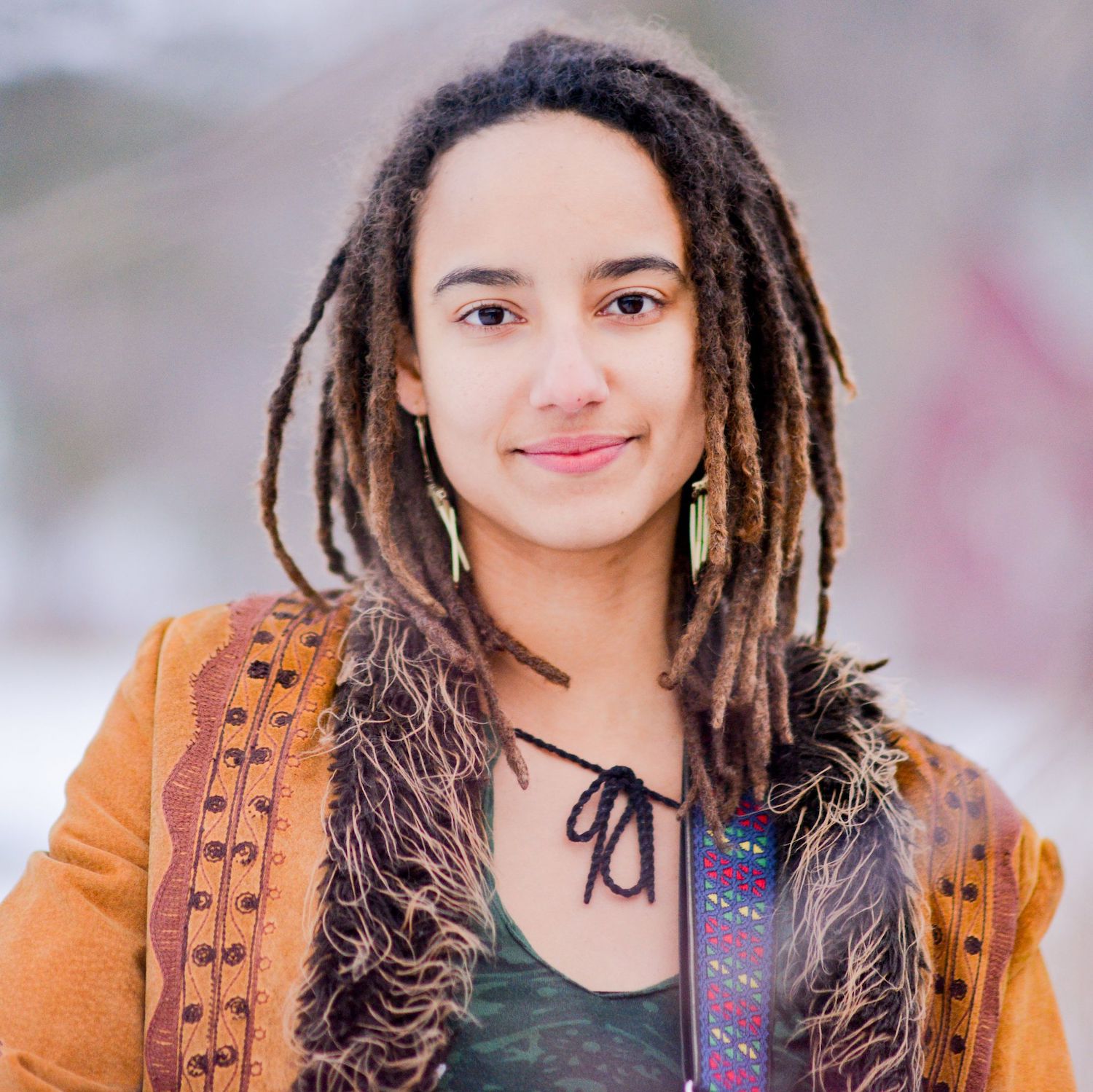 Krista Speroni is a multi-instrumentalist, composer, educator, and community organizer and resident of Bennington.
---
More about Sabar drum culture
Across various ethnic groups within Senegal, sabar has historically acted as a community medium to build peaceful protest in the face of French colonization. In this interactive workshop, each participant will be supplied with a drum to learn basic strokes, meanings, and stories connected to the Sabar drum. Lean how various accompaniments communicate within these traditional rhythms to create a beautiful ensemble of interweaving roles, inspired by spirit of togetherness which is at the core of Senegalese culture. These rhythms hold powerful and sacred spaces which can unlock the motivations and inspirations present within us, regardless of ethnicity, background, culture or experience.
A sabar drum will be loaned to the first 20 participants to arrive for the engagement. Everyone else: bring your own drum, or be ready to clap or just enjoy the rhythms and community!
---
More about the Clemmons Family Farm
Did you know that, by your donation to this wonderful drumming event, you are helping to preserve one of the rare African-American owned farms in the state of Vermont and in New England as a cultural heritage asset for the entire community? There are nearly one billion acres of farmland in the United States. Over the past century, African-American land ownership in the U.S. has decreased by 93%: from a combined total of 41 million acres to just 3.5 million acres today.
According to the 2012 United States agriculture census, of the nearly 7000 farms in Vermont, only 19 are African-American-owned or operated.
Of the 1.2 million acres of farmland in Vermont, only 740 acres are owned or principally operated by African Americans. ess than half of one percent (0.4%) of all farms in the United States are African-American-owned.
​​​​
Located in Charlotte near beautiful Lake Champlain, the Clemmons Family Farm is ​one of the largest African-American-owned historic farms in Vermont today. The farm includes 6 historic buildings (circa late 1700s-1800s), a spacious 1990's residence, and 148 acres of prime farmland and forests, ponds and streams abundant with wildlife. Your donations and other kinds of support help us to keep this Farm available for African-American and African diaspora history, arts and culture programs for the community.
---
FAQ
Where do I park?
Drumming will be held outside on the south lawns of the Clemmons Family Farm behind the old Authentica African Art Imports gallery, located at 2190 Greenbush Road (Adirondack Mountain side). Please park across the road (east side of Greenbush Road) on the lawns on either side of the driveway at 2213 Greenbush Road. You will see "Event Parking" signs indicating the areas where you can park. You will then cross the road and walk down the hill to the Authentica shop.
Is it ok to bring children?
Yes! Parents and children should really enjoy this event. If your wee ones get restless, there's plenty of room on the lawns for them to run around, but they will need to be accompanied by an adult.
How can I contact the organizer with any questions?
Please contact us if you have any questions about the event. Email clemmonsfamilyfarm2art@gmail.com or call (765) 560-5445 and leave a message.
Where can I learn more about the Clemmons Family Farm?
Date and time
Location
Clemmons Family Farm
Authentica African Art Imports Gallery-West Lawns
2190 Greenbush Road
Charlotte, 05445