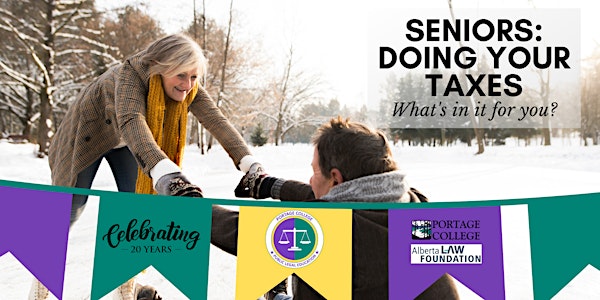 SENIORS: DOING YOUR TAXES WHAT'S IN IT FOR YOU?
Seniors find out about benefit and credit payments you could get from the Canada Revenue Agency when you do your taxes.
About this event
Sandra Paul from the Canada Revenue Agency will share information on:
Seniors Benefits and Credits for All - Common types of income and credits for seniors, Pension income splitting, Registered Retirement Savings Plan, OAS repayment, Payment methods, Authorizing a representative, Climate Action Incentive
Don't Get Scammed!
Authorizing a Representative
Community Volunteer Income Tax Program (CVITP)
This session will be held online and by phone. Details on how to access the session will be emailed 2 days prior. Please ensure you check the email you registered with.