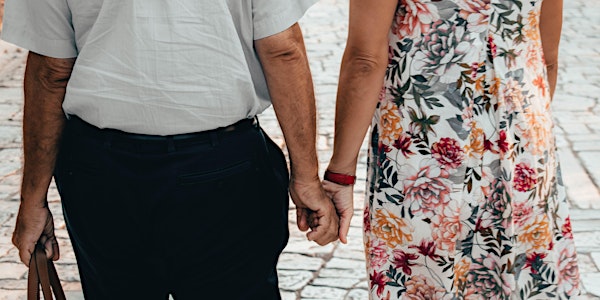 Seniors Week Presentation - Elder Abuse and Senior Assistance
LDIA and the Lethbridge Senior Citizens Organization Present a Seniors Week Lunch and Learn on Elder Abuse & Senior Assistance
About this event
The Lethbridge Diversity and Inclusion Alliance has partnered with the Lethbridge Senior Citizens Organization for Seniors Week to present on the topics of Elder Abuse & Senior Assistance.
Our presenters are Amy Cook and Heather Bursaw.
What services does Lethbridge Elder Abuse Response Network (LEARN) provide? Amy Cook, Case Manager
The LEARN Case Manager is responsible for responding to complaints or concerns of elder abuse, making contact with suspected victims, arranging a home or office visit, assessing risk and making a safety plan, assisting in determining needs and setting goals, providing emotional support, consulting with other professionals and referring to organizations and support, and following up with clients to ensure continued safety and connection to community. Case Management services are provided free of charge within the City of Lethbridge and County of Lethbridge.
Seniors System Navigation (SSN) Team: Heather Bursaw, Team Lead
The Seniors System Navigators (SSN) respond to seniors 60+ in need by providing referrals and service navigation, case management or outreach support to residents of the City of Lethbridge. The goal of this partnership and the Seniors System Navigators is to collaborate internally as well as with existing community services to engage in organized senior centered service planning, avoid agency duplication and fill gaps with the outcome being to deliver coordinated support to seniors.
Services are individualized and driven by psychosocial assessments and seniors centered service planning inclusive of:
• Support to navigate and access community, health and social resources
• Assistance understanding, accessing and applying for financial benefits/assistance
• Support to access seniors independent or supported housing
• Emotional support to facilitate health coping habits and social engagement
• Case Management of seniors experiencing complex psychosocial needs
• Facilitate educational and support groups
• Outreach support as needed