SEO: How To Drive More Traffic To Your Website – SSMIC ICT Workshop
Description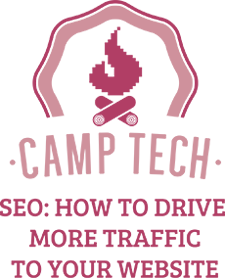 For most businesses, driving traffic to your website is key. Learning about Search Engine Optimization (SEO) can help you do that. To find out how, join us to hear from a qualified SEO expert in this informative workshop. Beginners are welcome.
NOTE: Laptop computers ARE NOT absolutely necessary for this class, BUT we recommend bringing a laptop to follow along.

---
"Seach Engine Optimization (SEO): How To Drive More Traffic To Your Website " (Beginner Level) – presented by Camp Tech
Wednesday, June 20 from 1:00 PM - 4:00 PM (doors open at 12:15 PM for a complimentary lunch)
We all want to drive more traffic to our websites, but how can we do it without having to spend money? In SEO: How to Drive More Traffic to Your Website we unveil the tools and insider tricks to optimize your website so potential clients can find you faster. Learn how to target keywords, what to include in your content, how to elevate your social media SEO, and how to create good website content so people can find you online. It's important to reach a wide audience on the Internet, and the easiest and fastest way to do that is with good SEO tactics!

---


About Our Speaker: Sean Power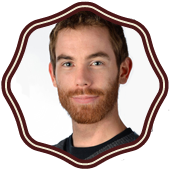 Sean Power is an independent marketing communications consultant focused on the health sector. Companies engage Sean when they need extended support for their core marketing communications team. In this capacity, he has represented clients as Project Manager, Vice President of Social Engagement, Community Manager, Communications Specialist, Public Engagement Coordinator, and Marketing Coordinator. Sean is regarded as an expert on digital marketing, social media, community management, and content marketing. He is a part-time instructor of Digital Marketing Foundations at RED Academy and has been published in marketing trade blogs such as Content Marketing Institute and elsewhere. He has been a guest speaker at higher education institutions including Pennsylvania State University (PSU), Smeal College of Business at PSU, the University of Toronto, George Brown College, and Centennial College, as well as other community events such as PodCamp and AccessibilityCamp. He is the Vice Chair of the Board of Directors at Habitat for Humanity Durham. He previously served as the Vice President of the Board of Directors at Durham Outlook for the Needy, a soup kitchen that serves 50,000 meals per year to those in need in the east part of the Greater Toronto Area. Sean holds a B.A. (Distinction) in History with a minor in English from the University of Western Ontario in London, Canada, and a Graduate Certificate (Hons.) in Marketing Management from Humber College in Toronto, Canada.
---
Please note that this session is limited to 20 attendees.
For more information contact Angelo Pacione, ICT Sector Lead at 705-942-7927 ext. 3148 or apacione@ssmic.com.
---
Proudly Supported by: