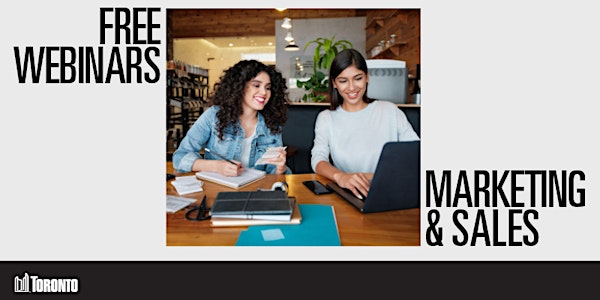 SEO Without the Smoke and Mirrors
Learn about SEO tools and strategies for your business.
About this event
Search Engine Optimization (SEO) is down to a science, it's no mystery small businesses are seeing their rankings go up, their traffic skyrocket and ultimately, their results/sales increase.
SEO is one of the most effective marketing channels yet also the most misunderstood. Although Google makes literally hundreds of algorithm changes a year, the basics remain the same.
SEO strategies are built using insights from comprehensive audits, keyword research, on-page and organic factors, and proprietary SEO tools.
If you require accommodation, please notify us by email at least 4 weeks before the event date at etoronto@toronto.ca. To cancel the accommodation, we require 5 business days' notice before the event date.