Sept. 21: Empowering the Trans Community in the workplace and beyond
Description
With the recent passage of Bill C-16, our government has finally taken a concrete step to protect the trans community from discrimination. For our friends, family members and colleagues who are trans, two-spirit or gender-diverse, this is a momentous and hard-fought victory. Sadly, like most civil rights movements, there is still a great deal of work ahead to make our society one where trans, two-spirit and gender-diverse people can live, work and flourish with dignity, respect and understanding.
We are proud to host a panel of impassioned trans, two-spirit and gender-diverse individuals who are at the forefront of this movement. This is a unique opportunity to deepen your understanding of the issues facing this community and their experiences. If you'd like to become a stronger ally, don't miss this event!
A dinner will be served, so please RSVP here!
Panelists:
Alyssa Gonzalez
Ph.D. in Biology University of Ottawa in Canada
Dan Irving
Associate Professor in the Sexuality Studies Minor program and the Human Rights and Social Justice program at Carleton Univeristy

RJ Jones
Peer Support Mentor at The Native Youth Sexual Health Network

Serena Rivard
Advocate and activist for trans healthcare and trans representation in the arts
Moderator:
Benny Michaud
Indigenous Liaison Officer at Carleton University
---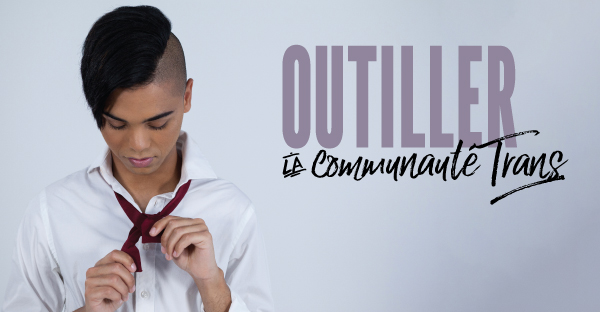 En adoptant récemment le projet de loi C-16, notre gouvernement a enfin pris une mesure concrète pour protéger la communauté trans contre toute discrimination. Pour nos amis, les membres de notre famille et nos collègues qui sont trans, bi-spirituels ou d'autres genres, c'est une victoire éclatante obtenue au prix d'une rude bataille. Malheureusement, comme pour la plupart des mouvements pour la reconnaissance des droits civils, il reste beaucoup de travail à faire pour que notre société permette à ces trois catégories de personnes de vivre, de travailler et de s'épanouir dans un climat de dignité, de respect et de compréhension.
Nous sommes fiers d'avoir mis sur pied un groupe composé de personnes trans, bi-spirituelles et d'autres genres qui sont engagées et sont en première ligne de ce mouvement. C'est une occasion unique de mieux comprendre les problèmes que doivent gérer les membres de cette communauté et les expériences qu'ils vivent. Si vous souhaitez leur apporter un soutien plus marqué, ne manquez pas cet événement!
Comme un repas sera servi lors de l'événement, nous vous prions de confirmer votre présence.
Membres du groupe :
Alyssa Gonzalez
Docteure en Biologie
Dan Irving
Professeur agrégé du programme de mineure en études de la sexualité et du programme de droits de la personne et de justice sociale de l'Université Carleton
R.J. Jones
Personne qui fait du mentorat en soutien par les pairs au sein du réseau de santé sexuelle des jeunes Autochtones

Serena Rivard
Intervenante et activiste, spécialiste des soins de santé pour la communauté trans et de sa représentation dans le monde des arts
Modératrice :
Benny Michaud
Agente de liaison autochtone à l'Université Carleton
---
Media relations contact/Personne responsable des relations avec les médias: Ben René