Location
Accelerator Centre
295 Hagey Boulevard
Waterloo, ON N2L 6R5
Canada
Description
September's GGDWR speaker is Christina Wodtke! She will speaking about 'The Architecture of Advocacy'. The event will take place at the Accelerator Centre on Thursday, 24 September 2015 at 6:00pm.
Sign up for the event here: https://www.eventbrite.ca/e/dinner-with-christina-wodtke-on-behalf-of-fluxible-tickets-18403594647
Christina's introduction to the topic:
Perhaps school taught you how to make a taxonomy or create a persona from research, but did it teach you how to ask for a raise? How to create consensus between your team, product and engineering? Or how to get the right design out in the face of the "just copy Amazon/Google/Netflix" argument?
Designers are taught the skills to make good design, but not the ones that will assure that design will go live. In this talk, I'll cover key skills every UX practitioner should know.
The techniques I'll teach are based on a combination of Nonviolent Communication, John Kotter's Buy In, FBI negotiation techniques, and from real life in the Silicon Valley.
Attendees will learn:
How to build consensus

How to argue and listen effectively

How to stay zen when the situation gets hot

How to get buy in

How to ask for what you need
While designers historically have shrunk away from selling, It's not gross or ugly to ask for what you need to get the job done right. If designers want a place at the table, they will have to ask for it.
About Christina Wodtke: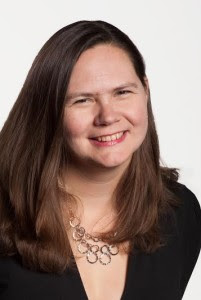 Christina Wodtke teaches dreamers how to make change actually happen by mixing pragmatic business practices with creative design approaches. She speaks everywhere from conferences to universities to boardrooms, and even at quirky UX parties in far-away Canada.
Christina has led redesigns and initial product offerings for such companies as LinkedIn, Myspace, Zynga, Yahoo!, Hot Studio, and eGreetings. She founded two consulting startups, a product startup, and Boxes and Arrows, a much-beloved online magazine of design. Christina co-founded the Information Architecture Institute and is author of Information Architecture: Blueprints for the Web. She speaks often on the human experience in information spaces and opines across the internet, most often at eleganthack.com.
A HUGE thank you to Fluxible for their speaker sponsorship!

About Fluxible:
Fluxible is a conference devoted to user experience design, but it's more than that — it's the UX party disguised as a conference. There are three fun-filled days, 17 incredible speakers, and countless opportunities to connect with your tribe in September 2015. Get all the details at http://www.fluxible.ca/ and join us at Fluxible.