About this Event
Here are a few things to know as you prepare to come:
EVERY Person (adults and ALL Children) must register by name
If you are scheduled to volunteer you MUST also register
There is limited seating available. Please take the COVID-19 self-assessment and follow its recommendations before deciding to attend in person.
If you answered "yes" to any of the above questions, we ask that you participate virtually through our online service until you can adhere to the above guidelines.
Service time is 10 AM and doors will be open at 9:30 AM. Please arrive early to accommodate for social distancing upon entry.
Please adhere to the chalk lines outside both front entrances and stay a safe distance from those around you.
Social distancing measures fully apply - including before and after services, both in the parking lot and building.
Masks are mandatory for all in attendance due to City of Niagara Falls by-law - please bring your own. Our volunteers will be utilizing masks.
A hand sanitation station will be provided at the entrance to the sanctuary.
Sanctuary seating will be staggered to ensure you are adhering to social distance requirements. Please use the seats you are directed to by the ushers. Do not move any chairs.
One accessible washroom is available in the foyer. Please follow cleaning instructions before you leave the washroom.
Exit of the building will be in an orderly fashion, giving allowance for social distancing measures. Please follow the ushers' instructions on your way out.
PLEASE DO YOUR BEST TO LOVE AND SERVE ONE ANOTHER BY FOLLOWING THESE GUIDELINES TO THE BEST OF YOUR ABILITY. These measures have been put in place to protect us, not limit us. Let us make Jesus the focus and thank the Lord that we can worship together again, as limited as it may feel at this point!
We are looking forward to the opportunity to gather with a portion of our church family on Sunday! We know it will be different, but we are praying for a simple and powerful time together in worship and God's Word! Please come eager and expectant to hear from the Lord and experience a glimpse of the community we so desire.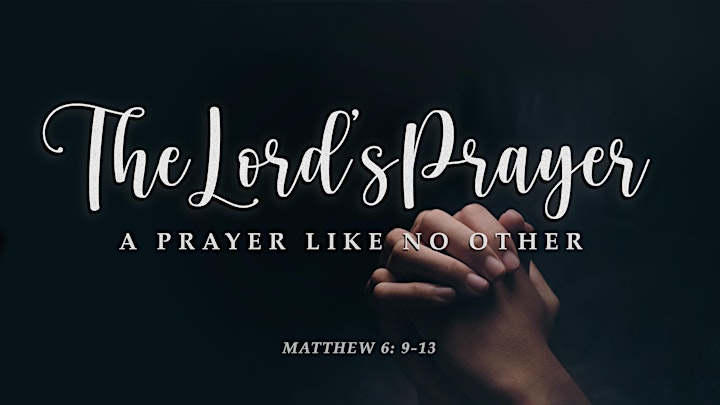 We are living in such tumultuous times, streaked with uncertainty, loss, and fear. 
In times like these prayers are uttered, often nervously, guiltily, desperately. Many people are hungry for hope, for direction and reassurance. For God. 
In the first century the followers of Jesus, and those who were spiritually curious, wanted to know about prayer and how to pray. Jesus offered them insight and instruction that is as timely now as it was then. We will examine what has become known as the Lord's Prayer September 13,20, and 27.
Maybe this prayer has been part of your life for years, or at least in your awareness. Or, possibly this is brand new to you. Let's join together, in person or on line and discover the highly relational aspect of prayer and hopefully experience in deeply personal ways God's heart for us. 
As we engage with humble and teachable hearts and minds, we will be engaged with a prayer like no other, a prayer that can help shape the prayers that well up within us.