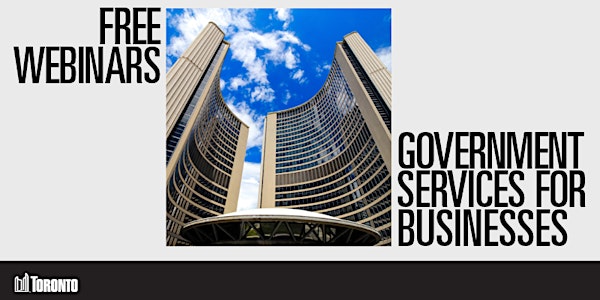 Service Canada: Free Hiring Platform & Other Supports for Small Businesses
Service Canada provides employers with a single point of access to services and benefits.
About this event
Learn how to access Service Canada programs and services as an employer or a business.
This session will include:
• Topic #1: Free Hiring Platform and other supports for businesses and workers
1. Free job postings on the Job Bank
2. Employer's responsibilities on Social Insurance Number
3. Resources for Businesses and their workers:
• www.Canada.ca for individuals, self-employed, employers, and businesses
• Business Benefits Finder
• Employer Contact Centre
• Supports for workers: Request a call back and other call centres
Learning Outcome:
• New initiatives/programs for businesses, employers, and self-employed
• Advertising for jobs via our federal government job bank
Presenters:
• Citizen Services Specialist, Service Canada

If you require accommodation, please notify us by email at least 4 weeks before the event date at etoronto@toronto.ca. To cancel the accommodation, we require 5 business days' notice before the event date.
Thank you to our sponsors: