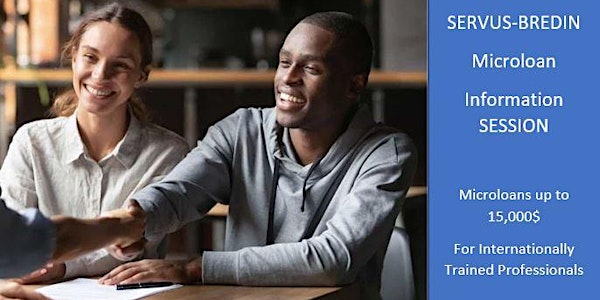 Servus-Bredin Information Session
Did you know at Bredin Centre we provide Micro-loans to help you pay for the education, training or Canadian credentials you need?
About this event
Are you an internationally trained professional looking to continue your career in Canada?
Are you looking for an affordable loan to reach your career goals?
Come and join us for an information session with Servus-Bredin Microloans for Newcome Professionals.
Servus-Bredin Microloans can offer up to $15,000 to cover the costs related to achieving career success, including tuition, exam prep courses, qualification assessments, books & tools, licensing exams and many other costs related to training or education.
This session will cover:
• What are Servus-Bredin Microloans?
• Key features
• Eligibility requirements
• How can microloans be used?
• Loan repayment
• How to apply?