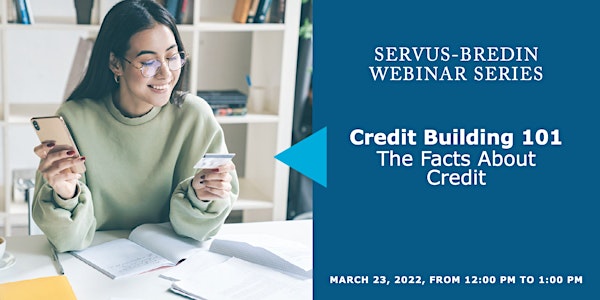 Servus-Bredin Series: Credit Building 101- The Facts About Credit
Join Servus-Bredin for a FREE Webinar, Credit Building 101! Knowing how to build good credit in Canada paves the way to financial success.
About this event
One of the most crucial elements of financial success in Canada is a good credit score. Newcomers often find it challenging to get familiar with the idea of building credit and are often unsure which information to trust. This webinar will cover a range of relevant topics such as:
Tips to set up a healthy financial future in Canada
What is a credit report and credit score?
Types of credit in Canada
Importance of a good credit score
How you can fund your education and build your credit with Servus- Bredin Microloans
This fantastic learning opportunity is available to anyone at no cost.