SESION EXTRA- WORKSHOP ¿CÓMO CONSEGUIR EMPLEO EN CANADÁ? + marca personal
Tendremos una sesión extra el 20 de octubre, para terminar de aprender estrategias para buscar y encontrar un trabajo en Canadá.
About this event
JAVCA te invita a una SESIÓN ADICIONAL este MIERCOLES 20 DE OCTUBRE de 6:30 pm a 8:30 pm. Para aprender a realizar tu entrevista de trabajo en Canadá y resolver preguntas.
Esta sesión es complementaria a las dos sesiones "CÓMO CONSEGUIR EMPLEO EN CANADÁ? Y DESARROLLO DE TU MARCA PERSONAL", que desarrollamos los días miércoles 29 de septiembre y miércoles 6 de octubre de 2021 de 6:30 pm a 8:30 pm.
Ahora que aprendiste a realizar tu hoja de vida y a proyectar tu marca personal , esta última sesión promete ser igual de interesante a las demás
¡NO NECESITAS HABER ASISTIDO A LAS ANTERIORES! PARA REGISTRATE Y PARTICIPAR,
ESTO ES LO QUE LOGRAMOS EN EL TALLER HASTA AHORA
Trabajamos sobre tu marca personal y la percepción que tus colegas tienen en cada interacción laboral, cómo dar forma a tu marca personal y como prepararnos para la posición laboral que deseas en Canadá.
SPEAKER:
Julio Quiceno será nuestro experto invitado. Julio cuenta con más de 20 años de experiencia en el área de Capital y Talento Humano, en diferentes compañías e industrias en Colombia y mayormente en Canadá, lo que le ha proporcionado una amplia comprensión del desarrollo profesional, el desempeño y el talento.
Sus puntos de vista han sido moldeados por muchas interacciones con líderes de personas, gerentes de contratación y reclutadores sobre lo que distingue a un solicitante de empleo de un gran candidato.
Julio Quiceno es Psicólogo de la Universidad Javeriana, con una especialización en Social Management de la Universidad del Rosario de Bogotá y adelantó estudios de MBA, en la Universidad McGill en Montreal. En la actualidad, Julio se desempeña como Director de Human Resources Reporting en The Bank of Nova Scotia – Scotiabank en Toronto.
Julio, cree que compartir conocimientos es una responsabilidad individual que tiene un impacto significativo en la vida de los demás.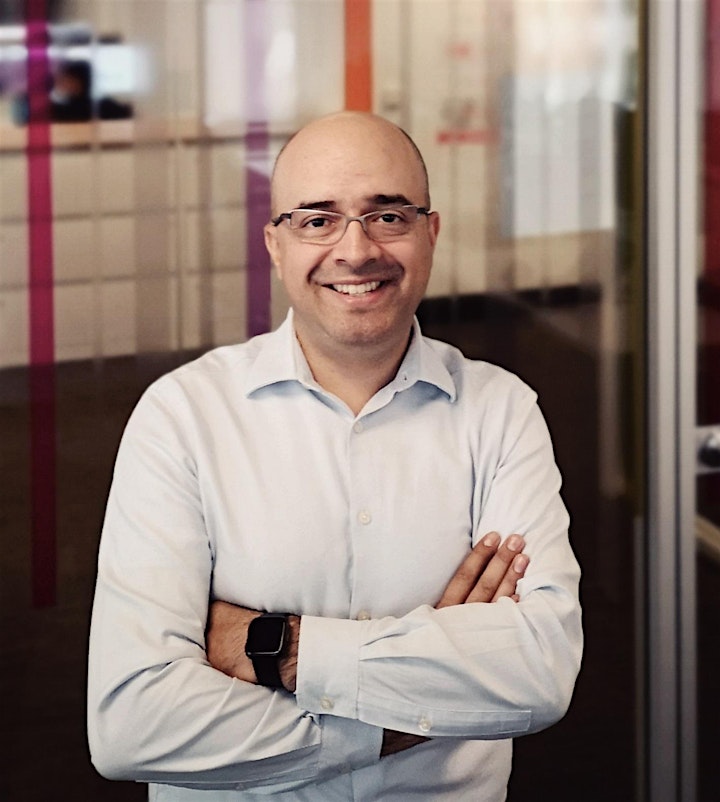 FUNCIÓN SOCIAL JAVCA
El Taller será gratuito para miembros de JAVCA, considerando que nuestro experto invitado brindará este taller de manera gratuita para JAVCA, sin embargo, tu donación voluntaria a JAVCA será enormemente agradecida para continuar con la realización de eventos que redunden en tu beneficio profesional y personal. ¡Contamos con tu generoso apoyo!
Si aún no te REGISTRAS COMO MIEMBRO DE JAVERIANOS EN CANADÁ - JAVCA, ¿qué estás esperando?
Regístrate aquí: http://eepurl.com/geDONj ¡y comienza a beneficiarte de todos los beneficios de nuestra asociación!
Costo del evento para NO miembros y miembros JAVCA: DONACIÓN
JAVCA APOYA JAVCA: Programa que apoya miembros JAVCA o personas que no pueden inscribirse por alguno de los medios anteriores: GRATIS solo debes contactarnos a info@javca.org antes del 27 de septiembre.
Cupo Limitado.
¡TE ESPERAMOS!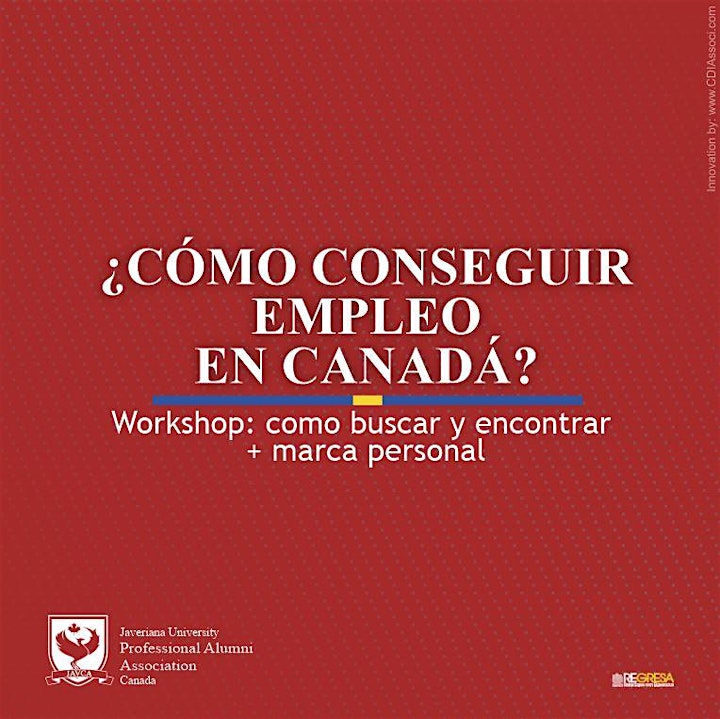 Organizer of SESION EXTRA- WORKSHOP ¿CÓMO CONSEGUIR EMPLEO EN CANADÁ? + marca personal
Javerianos en Canada - JAVCA - Assumes a serious engagement for the development of an ethical and professional community, differentiated by its unity and excellence. This engagement is oriented to integrate its members and to support and provide guidance to those requiring it under the spirit of the Javeriana University.