About this Event
Using a combination of yoga and movement, Rachel Young will lead you through a yoga class with the intention of getting you grounded, present and open in both mind and body. All of this will set the tone to allow you to release the narratives that no longer serve you. Who's done with setting the same goal for the tenth time only to arrive at another new year hoping this time could be different? There's another way....we promise!
As we move into the seminar portion of this work, Pam Fountas will shed light on the reasons traditional goal setting doesn't work. What do we need to let go of to move towards our goals and intentions in a more joyful and authentic way? It's time to really dig deep and investigate what we truly want for ourselves and our lives in this next decade. Let's turn the impossible to the possible.
Presenters:
Hi, I'm Pam!
A trainer, coach, public speaker, community builder and multi-passionate entrepreneur! Truth be told that I've never been after a job title, I'm a gal on a mission!
Using a combination of movement practices, psychology and coaching, I help women get unstuck, step back into their power and start showing up unapologetically for the lives they deserve!
I'm a personal development junkie and change agent who loves sparking and inspiring conversations that challenge the status quo. If you're looking to hang with someone who fits in a conventional box, I'm definitely NOT your gal. 😉
I'm thrilled about this collaboration with a long time dear friend Rachel Young and a woman I am always learning from.
I am confident that I have been given this life to serve. I don't believe in coincidences, so if we are meant to cross paths on our journeys I trust that we will. Be it at this event or at another place and time.
- Pam xo
Learn more about me and my work at: www.pamfountas.com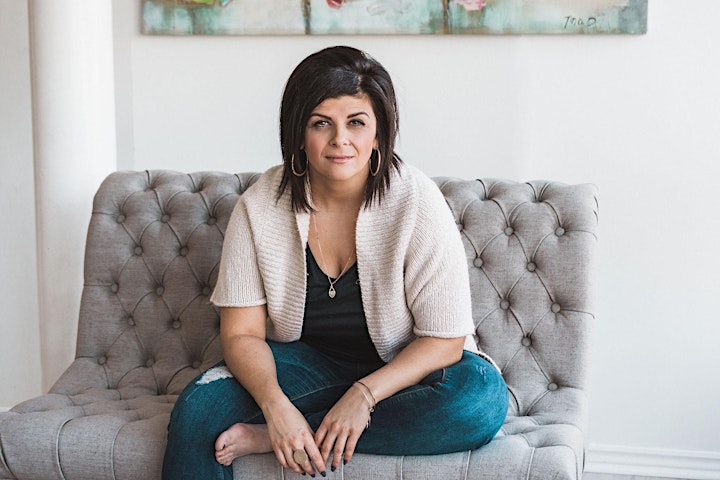 HI, I'm Rachel Young! A yoga teacher, registered massage therapist and fellow Kinesiology grad with Pam. ;)
I practice and teach a certain set of both yoga poses and therapeutic exercises and stretches that I find to be healing, strengthening and opening for both the body and mind.
As a massage therapist, I enjoy healing as well as empowering others to heal themselves through these therapeutic exercises and healthy lifestyle tips.
I believe in living a life in continuous learning of oneself and how to be mindful of ourselves and our relations. I also believe in striving to live as healthy as I can, keeping in mind that everything is ok in moderation.
This is my first collaboration with one of my greatest friend's Pam, after many years of admiring her professionally both as a student and bestfriend. I hope you all enjoy this event as much as I know I will.
- Rachel