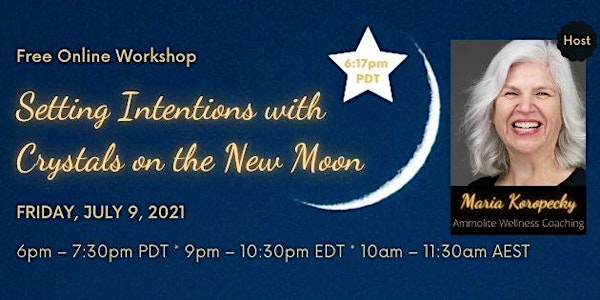 Setting Intentions with Crystals on the New Moon
On July 9, we'll have a New Moon at 6:17pm Pacific. It's a perfect time to set intentions and start fresh. Would you like to join us?
About this event
New moons are all about new beginnings. They give us a chance to re-connect with the natural rhythms of the Universe and observe Divine Timing in action.
Moons and crystals go hand in hand and if you'd like to participate in a new moon ritual this month, where you can get a live crystal reading from Maria, sign up for this free and interactive workshop today.
Bring your Moonstone and see you in the Zoom Room!