Description
Camp Curiosity 2019 is a Seven Oaks School Division Seniors Year professional learning day geared to energize our practice and aloow time and space for sharing and collaboration. Our essential question for the conference is: How do we design experiences with intention? Moreover, how do we tap into the inherent curiosity of our learners so that we can develop deep relationships with them, engage in the content with purpose and passion, and allow our learners to develop the criicla human skills required for a changing world of work?
We are inviting educators from outside of the Division, but space is limited, so register ASAP.
Please sign up for your workshops here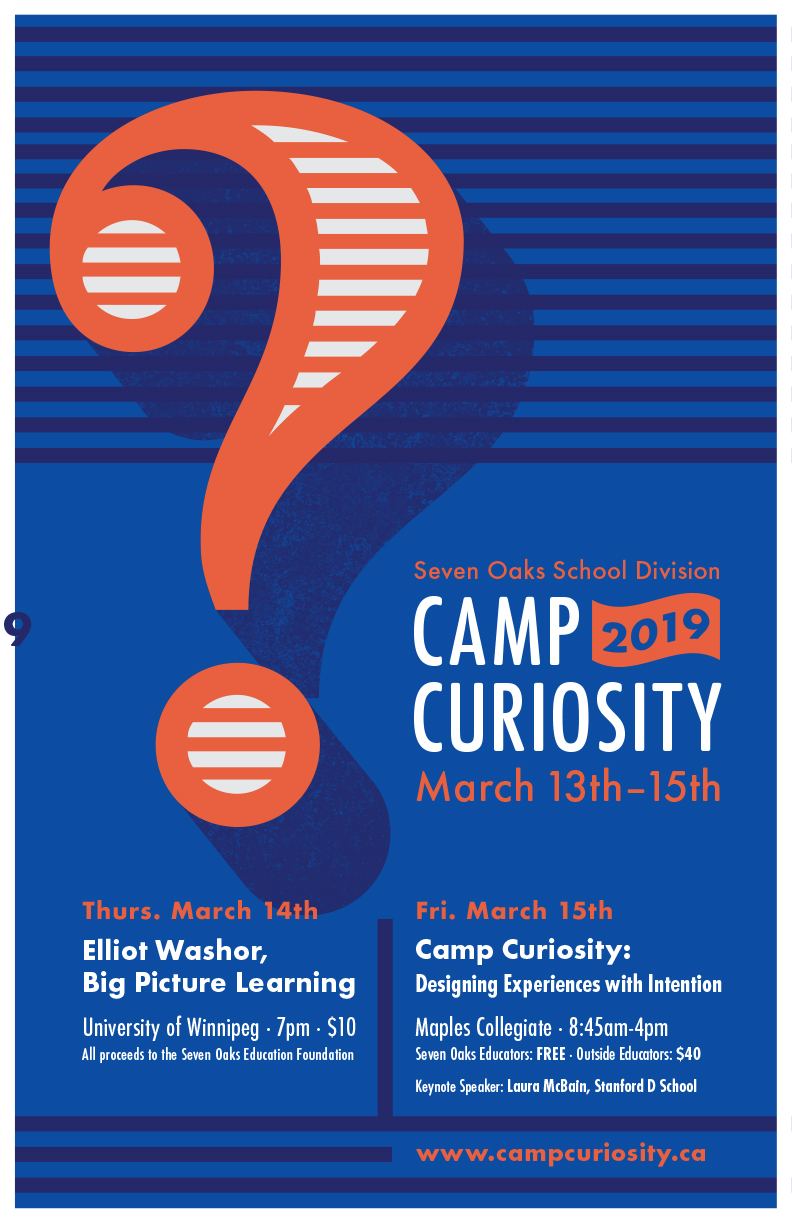 Organizer of Seven Oaks School Division Camp Curiosity 2019
The Seven Oaks School Division is a Community of Learners, every one of whom shares the responsibility to assist children in acquiring an education which will enable them to lead fulfilling lives within the world as moral people and contributing members of society.
La Division scolaire Seven Oaks rassemble des personnes pour qui l'apprentissage est une valeur essentielle. Chacune d'entre elles a la responsabilité d'éduquer les élèves et de les aider ainsi à s'épanouir et à se réaliser pleinement. Elles ont aussi pour mission de communiquer aux élèves des valeurs morales qui leur permettront de devenir des citoyens responsables dans leur société.