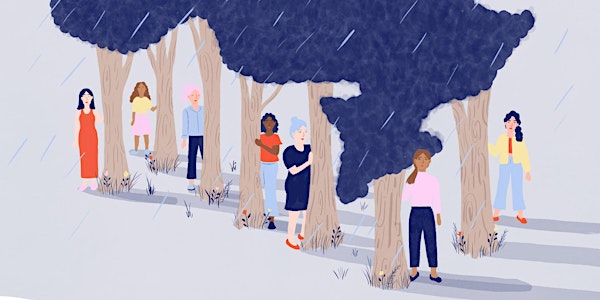 Sex Trafficking Education and Prevention Program (May 2023)
This workshop is presented by Victim Services of Durham Region on Human Trafficking Prevention.
By Victim Services of Durham Region (VSDR)
Date and time
Tue, May 30, 2023 3:00 PM - 5:00 PM PDT
About this event
VSDR empowers parents and community members with psycho-education through interactive workshops on human trafficking. Our workshops help you understand how to recognize risk factors and early red flags, to prevent youth from being trafficked.
In this 2 hour seminar, we will:
understand how domestic sex trafficking occurs in Ontario
learn how youth can be recruited and lured in
learn how COVID-19 has increased youth vulnerability
understand what makes a person vulnerable
learn how to identify if someone is being trafficked
understand online safety
identify safe adults and supports
learn how to speak to youth about this topic
hear from a survivor/parent of a survivor
The final 15 minutes of the event will be saved for questions.
This event is free of cost and geared towards the topic of domestic sex trafficking of youth in Durham Region.
This workshop is not recorded and a recording will not be made available after the presentation to uphold a safe and private environment for all attendees. We run these free workshops monthly and encourage you to join the following month if you are unable to attend.
This is an online Zoom event. To download Zoom, please visit: https://zoom.us/download. To test your Zoom account, please visit: https://zoom.us/test
Once you register, you will receive the Zoom link for the event in your Order Confirmation email.
Join our mailing list here: https://tinyurl.com/vsdrnewsletter
If you have any questions or accessibility concerns, please contact kmoore@drps.ca
About the organizer
Victim Services of Durham Region offers a 7 day, 24 hour service to provide short-term immediate emotional and practical support to victims of crime or tragic circumstances. The program represents a partnership between local and provincial police services and the Ministry of the Attorney General.