Sexual Health Education for Children and Youth with Special Needs - Kerri I...
Description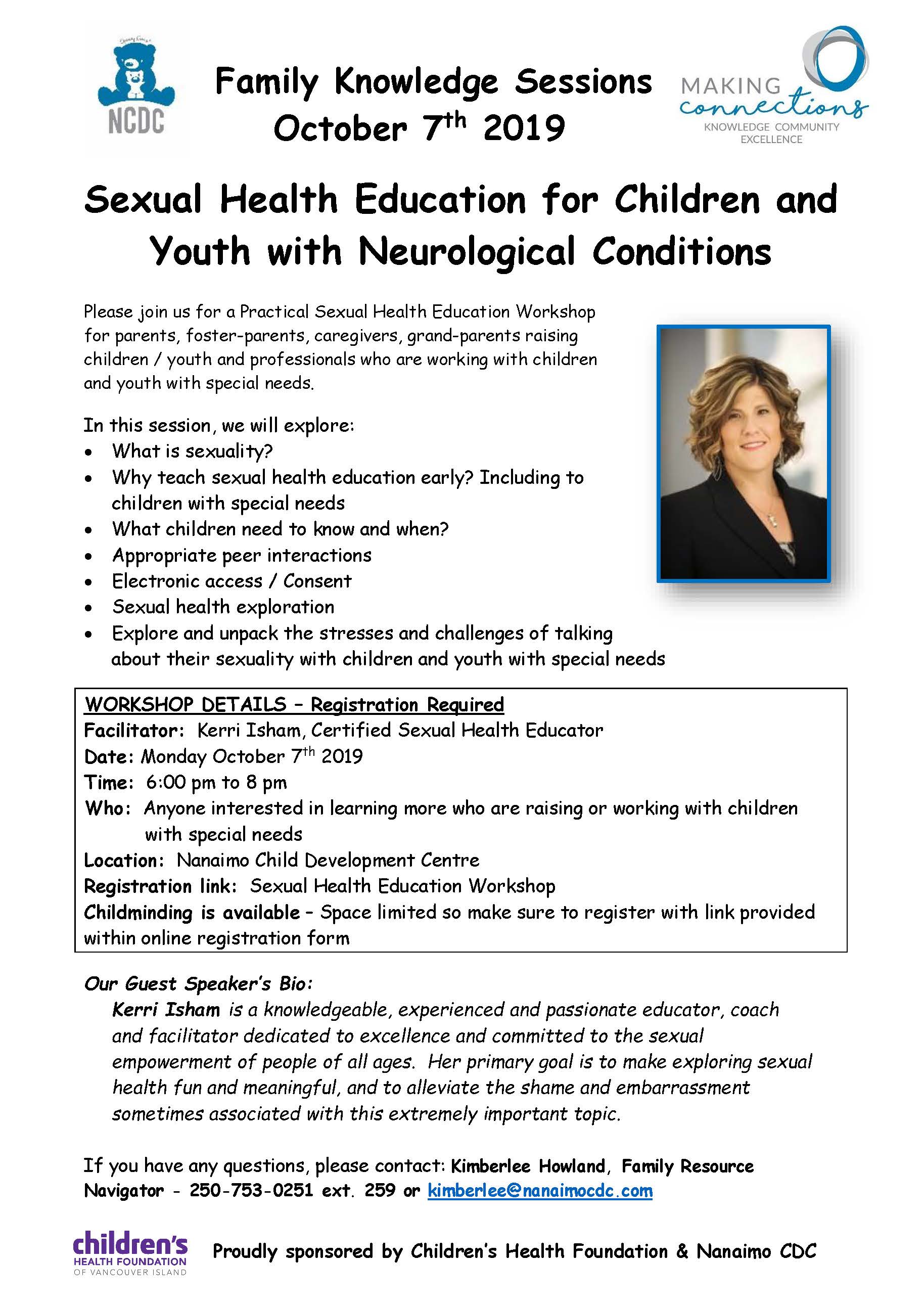 FAQs:
Parking - There is free parking on the street in front of the centre as well as on both sides of the building parking lots
Entrance - Please enter through the front entrance of the Nanaimo Child Development Centre as workshop will be taking place in our centre Gym, which is the a turn to the right and then a turn to the left.
Childminding - you must pre register your child(ren) for childminding. Childminding registration link
Educational Certificates - will be available for those who would like one after attending workshop.
Please contact the Family Resource Navigator, if you have any further questions or need assistance with registrations.
Kimberlee Howland
250-753-0251 Ext. 259 or kimberlee@nanaimocdc.com