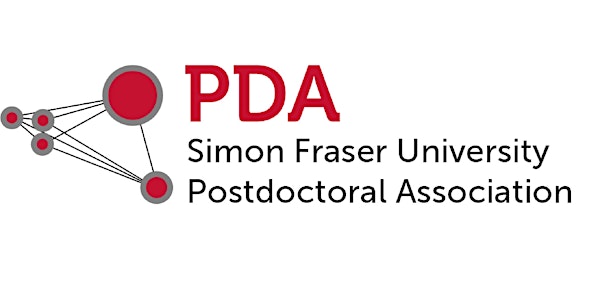 SFU Brown Bag Seminar: How to Set Yourself up for Job Search Success after Your Postdoc
When and where
Location
Research Commons Seminar Room (Room 7010)
Description
The webinar will be held in the Research Commons Seminar Room (Room 7010). It will not be streamed online unless requested. There will be limited seating and we will provide lunch and refreshments during the seminar. Please register for the event so you don't miss out on this exciting event!
Description: Jennifer Polk from Beyond the Professoriate (http://beyondprof.com) is our special guest for the SFU Post-doctoral Association Brown Bag Seminar Series. She will be giving a webinar providing an overview of the non-faculty job search process -- and how it differs from the faculty search and hiring process, and strategies postdocs can starting implementing today to set themselves up for career success outside academia. Topics include how to identify suitable job openings, the function and purpose of application materials, what employers look for in job candidates, the value of networking, how to leverage social media during a job search, and creative ways of building skills and gaining additional work experience, if necessary.
About the speaker: Jennifer Polk is an entrepreneur and career coach for PhDs. She works with graduate students and doctoral degree holders based in Canada, the United States, the UK, Australia, and elsewhere. In addition to her coaching business, Jen is co-founder of Beyond the Professoriate, an mission-driven organization that provides career education, information, and other services to both institutions and individuals.
Jen speaks on campuses and at conferences throughout North America on issues related to graduate education and career outcomes for PhDs, and her writing has appeared in the Globe and Mail, University Affairs, Vitae, and Academic Matters. Find Jen online at FromPhDtoLife.com, which features resources for PhD career changers, and at her award-winning University Affairs blog. Jen created and hosted Self-Employed PhD, an online network of freelancers, independent consultants, entrepreneurs, and small business owners for two years. SEPhD is now part of the Beyond the Professoriate Community, a membership site for individuals working both in and out of academia. For three years Jen hosted #withaPhD chat, a twice-monthly Twitter discussion. She earned her PhD in history from the University of Toronto in 2012.
There will be Q&A with Jennifer after her webinar.
See you there!
SFU PDA Exec Team
Ludvig, Adrian, Simone, Cristina, Jean-François