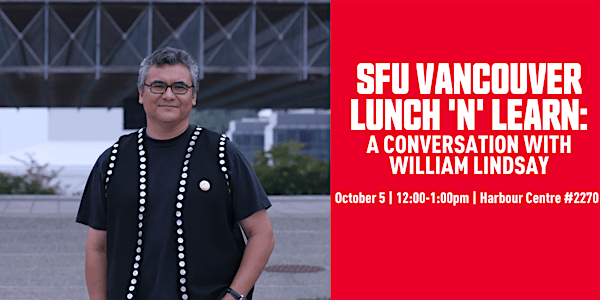 SFU Vancouver Lunch 'n' Learn: A Conversation with William Lindsay
Please join us for the next SFU Vancouver Lunch 'n' Learn.
When and where
Location
SFU Harbour Centre 515 W Hastings St HC2270 Vancouver, BC V6B 5K3 Canada
About this event
Please join us as we welcome Indigenous scholar and author, William Lindsay, back to SFU. After providing Indigenous leadership at UBC, SFU and Concordia, William dug deep into his past to write a candid and compelling story about his own remarkable life, Rez Dog Blues and the Haiku: A Savage Life in Bits and Pieces.
William will sit down with SFU's Am Johal and discuss his award-nominated book and his personal journey from the residential school era to university leader, going from trauma to transformation. William is a frank, engaging and humorous speaker! There will be a Q & A session and multiple opportunities to win a copy of William's book.
This is an in-person event with lunch provided.
Please join us as we re-start our Lunch 'n' Learn series with a provocative and insightful Indigenous leader!
Purchase a copy of Rez Dog Blues and the Haiku: A Savage Life in Bits and Pieces
Listen to SFU Vancity Office of Community Engagement's Below the Radar Podcast episode featuring William Lindsay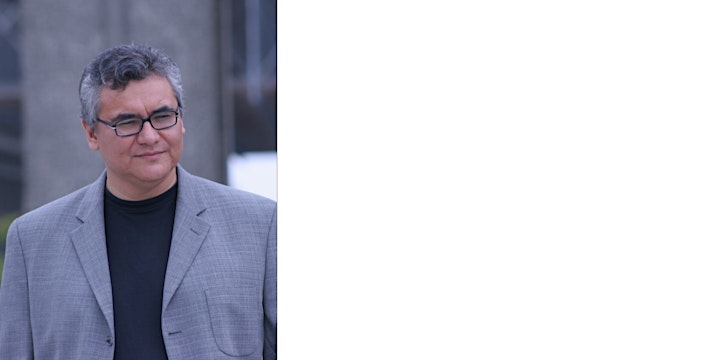 About William Lindsay:
William G. Lindsay (Cree-Stoney) B.Ed. M.A. is retired as of 2021 after working for a quarter century in post-secondary education.
This was preceded by a career in the hotel-restaurant industry. He served most recently as the Senior Director, Indigenous Directions at Concordia University in Montréal. He has experience as a college professor, university educator, researcher and published writer, student services coordinator, Associate Director, Director, and Senior Director, across the following institutions: Concordia University, Simon Fraser University, University of British Columbia, Douglas College, Institute of Indigenous Government, and Native Education College.
William's book Rez Dog Blues & The Haiku: A Savage Life in Bits and Pieces was released on Amazon in December 2021. The Vancouver Sun and The Province newspaper published book reviews on May 7-8, 2022, calling it a "new classic of Indigenous literature" and "An Indigenous Odyssey for TRC times". The book has been shortlisted for the prestigious 2022 Whistler Independent Book Awards. This is William's second book following The Eagle and the Fish which was published in Korea by Unibooks Inc. in 2002. William has presented at twenty academic conferences during his career, his presentations dealing with Indigenous social justice, life experience, and education.