About this Event
SFU HISTORY READS 2020 - Maria Campbell's Halfbreed
Thursday, March 12th, 2020 | 7:00-9:00 PM
Djavad Mowafaghian World Art Centre
Goldcorp Centre for the Arts, SFU Vancouver, 149 W. Hastings, Vancouver(Main Entrance off Cordova Street Courtyard)
SFU HISTORY READS is a free, public book club that meets once a year to discuss a recent title of great historical significance. This year's book is the revised and updated 2019 edition of Maria Campbell's Halfbreed, originally published in 1973 by McClelland and Stewart.
This event will take the form of a moderated discussion among panel members followed by a conversation with the audience. Everyone is welcome and encouraged to read the book in advance.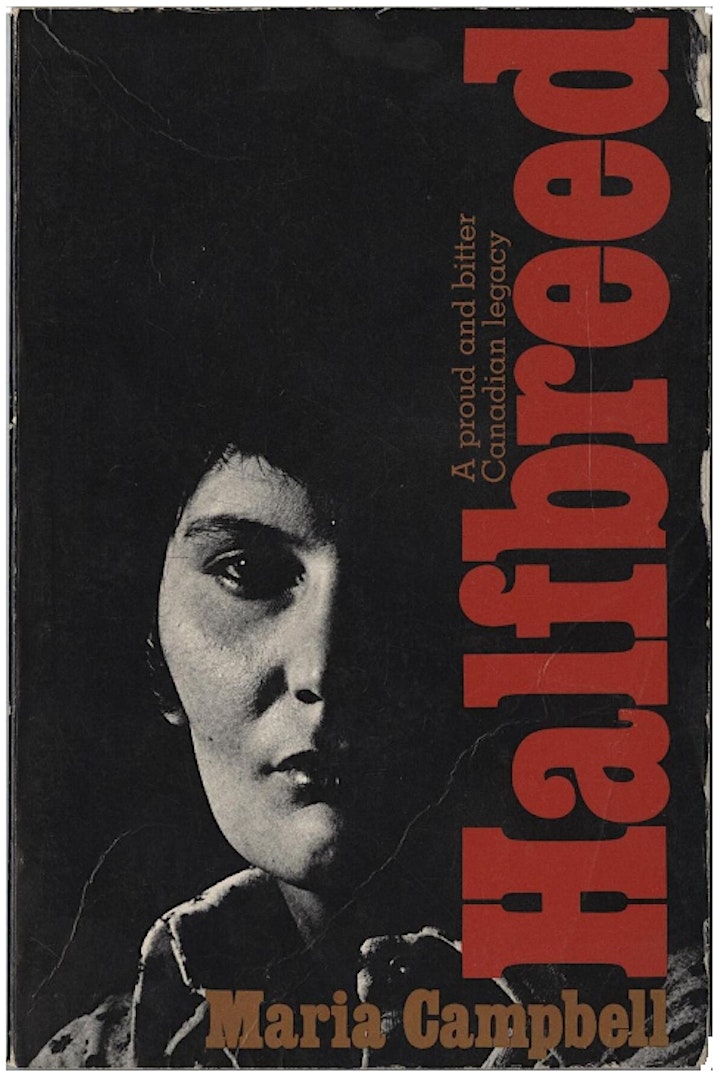 Description of Halfbreed by Maria Campbell, from the publisher's page (Penguin Random House Canada):
"An unflinchingly honest memoir of her experience as a Métis woman in Canada, Maria Campbell's Halfbreed depicts the realities that she endured and, above all, overcame. Maria was born in Northern Saskatchewan, her father the grandson of a Scottish businessman and Métis woman--a niece of Gabriel Dumont whose family fought alongside Riel and Dumont in the 1885 Rebellion; her mother the daughter of a Cree woman and French-American man. This extraordinary account, originally published in 1973, bravely explores the poverty, oppression, alcoholism, addiction, and tragedy Maria endured throughout her childhood and into her early adult life, underscored by living in the margins of a country pervaded by hatred, discrimination, and mistrust. Laced with spare moments of love and joy, this is a memoir of family ties and finding an identity in a heritage that is neither wholly Indigenous or Anglo; of strength and resilience; of indomitable spirit.
"This edition of Halfbreed includes a new introduction written by Indigenous (Métis) scholar Dr. Kim Anderson detailing the extraordinary work that Maria has been doing since its original publication 46 years ago, and an afterword by the author looking at what has changed, and also what has not, for Indigenous people in Canada today. Restored are the recently discovered missing pages from the original text of this groundbreaking and significant work."
Wondering where to get a copy? Try Massy Books and support a local bookstore!