SFU History Reads is a Public Book Club that discusses timely works of historical interest to bring the study of history to the community.
About this event
SFU History Reads 2021 - Reading The Meaning of Mariah Carey as History
SFU HISTORY READS is a free, public book club that meets once a year to discuss a recent title of great historical significance.
This year, we will be reading The Meaning of Mariah Carey (Henry Holt and Co., 2020), award-winning singer and global icon Mariah Carey's autobiography (co-written with Michaela Angela Davis), and, along with our panel of experts and scholars, examining the book in its historical context.
In Mariah Carey's own words, "This book is composed of my memories, my mishaps, my struggles, my survival and my songs." Behind this personal history of one of the most successful pop divas of all time are critical insights about how race, gender and the color line have shaped the music industry and American society at large, as well as how the rising influence of Black artists and music has defined American popular culture in the late 20th and 21st centuries.
Join us on Friday, March 26th at 6PM (PST) for this exciting online event!
Looking for some listening inspiration while you read? Here are some playlists of the songs highlighted in Carey's memoir: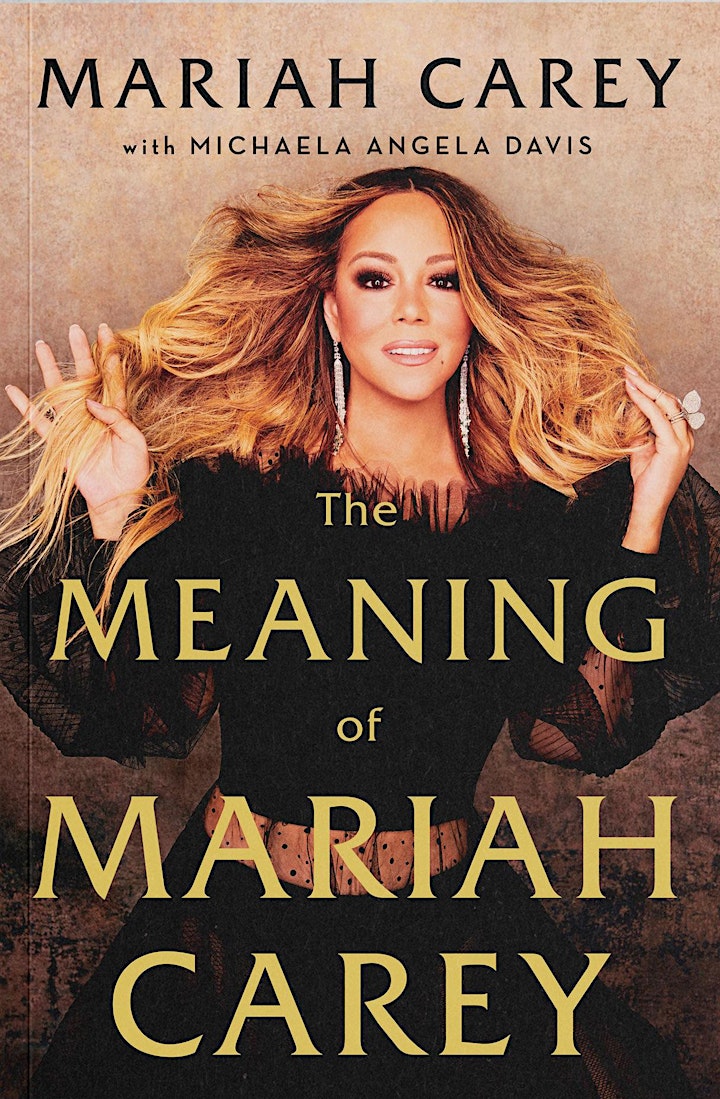 The Meaning of Mariah Carey is available at Indiebound and Goodreads, as well as your local bookstore.
Moderator & Panelists:
Karen Ferguson is a white settler, born in Regina, Saskatchewan on the land of the Blackfoot/Niitsítapi, Métis, and Sioux. She teaches in History and Urban Studies at Simon Fraser University. Her research interests in U.S. history are twentieth-century African American, policy, and urban history. She has published two books on these subjects: Black Politics in New Deal Atlanta and Top Down: The Ford Foundation, Black Power, and the Reinvention of Racial Liberalism.
For over thirty years, Danny Alexander served as associate editor for Dave Marsh's Rock & Rap Confidential while also writing for, among others, Kansas City's Pitch and the Kansas City Star. Alexander teaches the Literature of American Popular Music at Johnson County Community College, a course he co-created with music journalist David Cantwell. His book Real Love, No Drama: The Music of Mary J. Blige was published by University of Texas Press in 2016.
Angle Ards teaches African American and contemporary American literature at Morrissey College of Arts and Sciences, Boston College, Massachusetts. She is the author of Words of Witness: Black Women's Autobiography in the Post-Brown Era, and her current book project uses oral histories to chronicle the lives of black Americans who bypassed the Great Migration to remain in the South. She is the recipient of fellowships from the Radcliffe Institute for Advanced Study and the Hutchins Center for African and African American Research.
Jennifer M. Spear is Associate Professor of History at Simon Fraser University. She is the author of Race, Sex, and Social Order in Early New Orleans (2009) and co-editor of Historicising Gender and Sexuality (2011). Her research and teaching are in early North American history; gender and sexuality; comparative colonization, slavery, and race.
Meshell Sturgis has a BA in English from The University of North Carolina at Chapel Hill and a MA in Cultural Studies from the University of Washington at Bothell. Currently a Ph.D. Candidate and Instructor in the Department of Communication at the University of Washington in Seattle, the title of her dissertation is "The Political Aesthetics of Black Girl Magic: Self-Representation in Alternative Media" where she looks at representations of difference in comic books, artists books, and in the digital realm. You can find her writing in Race and Media: Critical Approaches (2020), Lateral, Somatechnics, Art Practical, and New Archives.