Sit in circle with community as I guide us through the journey of Shadow Work, what it is, how to do it, and finding healing in your shadows
About this event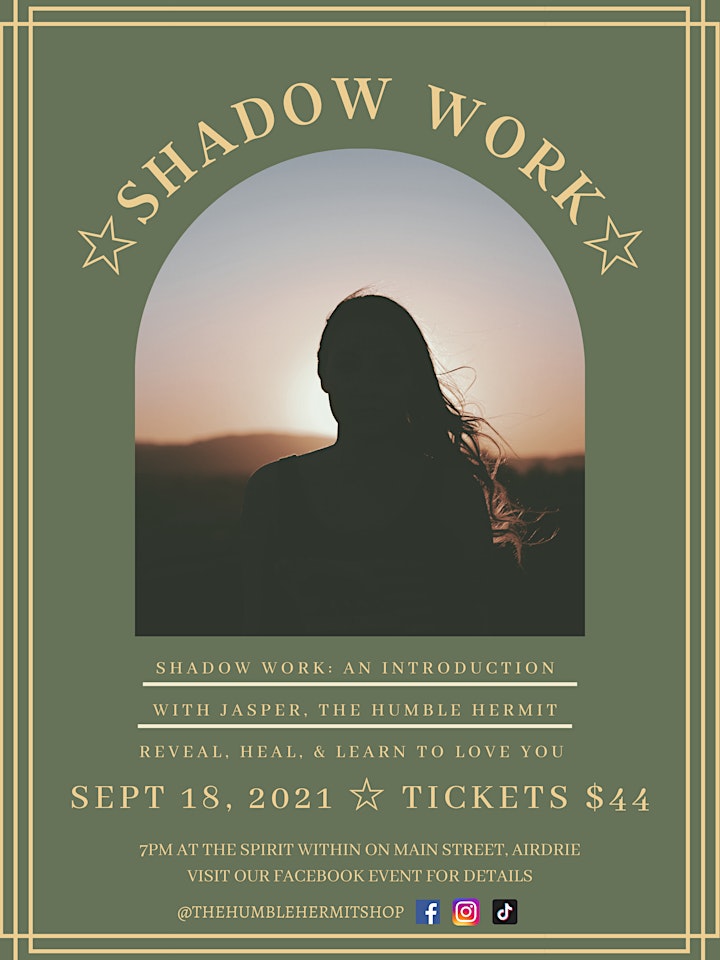 Have you ever heard of Shadow Work? It is a beautiful practice that carries you to a deeper level of Self Love. It is all about diving deeper into the layers of the self, stepping into you with an honesty that at times can be uncomfortable, yet beautiful. Shadow Work is about loving all of yourself and stepping into true, authentic expression and ultimate Self Love.
If you have or if you haven't heard of Shadow Work, I would like to introduce you to it's healing process, what it is, how to do it, and the support that you have while you are on your own journey with Shadow Work.
Join me as we step deeper within the self and journey through our shadows, bringing honor, light and healing to these parts of self. I will guide you through a grounding meditation, the layers of Shadow Work, and you will be gifted a crystal and a Hand Crafted Oil to use in your practice as your step into your Shadow Work Journey.
Please bring the following:
🌿 A yoga mat or blanket, a meditation cushion or pillow, and whatever else you need to be comfortable.
🌿 A journal and writing utensil to record your experience and any notes you wish to take.
🌿 Any tools you wish to bring to support you on your journey into Shadow Work.
🌿 A mug to enjoy some hand crafted tea. Also, a water bottle if you wish.
Thank you for your interest and willingness to dive deeper within the self. It isn't the easiest work, however it is THE work that we have been searching for. Shadow Work is a beautiful journey, it is such a gift to the self. 💖🌿