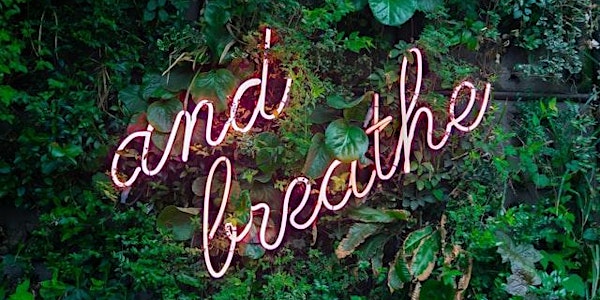 SHAMANIC BREATHWORK CEREMONY- In Person event
A beautiful, guided Shamanic breathwork experience with intention setting, reflection, and a sacred circle.
When and where
Location
Sereen Spirit Healing and Retreat Centre 1138 Gregory Road West Kelowna, BC V1Z3A6 Canada
About this event
Please join us for an evening of transformational breathwork to connect your mind, body, and spirit. This event has 3 parts:
1) intention setting
2) breathwork (80 min)
3) Reflection/ sharing in sacred circle
This experience is guided by a trained breathwork faciltator and is holotropic in nature. Breathwork is known to be transformational in assisting one along their spiritual path, and transmuting emotional energy and trauma that is stuck in our physical bodies. Breathwork is somatic- meaning it provides a safe experience for one to realease energies that the body is ready to emotionally and physically purge. You will be gently guided to change your breathing patterns to create a mild , altered state of consciousness.
Breathwork reduces stress, creates clarity and feelings of love, peace, gratitude, comunication (with self and others) , and connection. Breathwork also helps release trauma or mental, physical, and emotional blocks, as well as anxiety, depression, fear, grief, and anger.
In Preparation:
Please bring a journal and pen, water bottle or tea (no spill), and dress comfortably. You way wish to bring a sacred item or a comfort item like a blanket or pillow.
THIS EVENT IS IN PERSON, AND HAS A MAXIMUM CAPACITY OF 8 PEOPLE.
Some blankets and pillows are provided however please bring your own.
***NOTE***. Breathwork sessions are completed laying down. To attend please make sure that you are comfortable to lay in one position, on your back for 80 minutes.
Tickets are non refundable, but they are transferable if you cannot make it.
Please be healthy prior to attending, anyone exhibiting symptoms of illness will be asked to return on another date.