Shammah Outreach Ministries Revival House of Glory Apostolic Center - "Brea...
Description
Join Apostle Todd Smith and Special Guest Speaker, Apostle and Prophet David McDonald from Harvest International Ministries (H.I.M.) and North Charleston Apostolic Center in South Carolina as they ignite the Fire of God in Canada!
Men! It's time to break new ground in the things of the Spirit and be elevated to new heights, taking our rightful position as husbands, friends, brothers, uncles, sons, etc., and Sons of God to be Christ's ambassadors of heaven.
Join Us -- It's Our Time to Break New Ground! The Kingdom is at hand! Get Ready for a Fresh Awakening, Impartation and Elevation!!
About Your Host: Apostle Todd Smith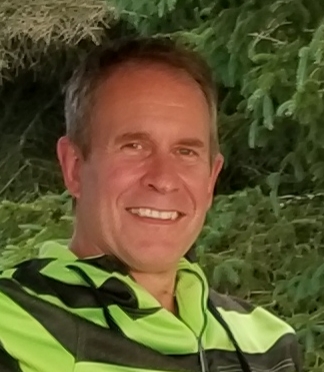 Apostle Todd has been called as an apostolic leader and has been trained and imparted in the apostolic and prophetic ministry. He has studied in the School of Theology and has been trained and equipped in the healing and deliverance ministries. Todd has also studied under Christian International Ministries Network with Dr. Bill Hamon in Santa Rosa, Florida for Ministering Spiritual Gifts and Releasing Power of Prophetic Teams.
Todd is a Founder of Shammah Outreach Ministries and the Revival House of Glory Apostolic Center – and stands as a pillar in the ministry with his many giftings to teach, heal, deliver and flow in the apostolic and the prophetic.
Todd has a heart for the hurting and desires to deliver the message of Jesus Christ to the nations. He has travelled to Ecuador on missions and has led evangelical crusades under Shammah Outreach Ministries traveling to England, Guyana, U.S, across Canada and Trinidad several times.
Todd has preached the good news of the Gospel to numerous and has led lost souls to salvation in the Lord Jesus Christ. Todd is the leader of the ministry's Prayer Command Centre in Norfolk County – Simcoe, Ontario where he leads and equips an army for God to travail in the Spirit to pray for people, communities, governments, and the nations.
Todd loves to humbly serve our Most High God in all ways to advance the His glorious Kingdom. Todd also has been a dynamic Men's Groups leader to teach, equip and build up a mighty army of warriors to take HIS power to the ends of the world in miracles, signs and wonders.
About Our Guest Speaker: Apostle David McDonald

David McDonald of DMMI (David McDonald Ministries International) is a spiritual father to many and well known as a dynamic teacher with a prophetic anointing with strong gifts in words of wisdom and knowledge. He is experienced in developing leaders and establishing church plants in South Africa, Australia and the USA. With a passionate character and large sense of humor, he has ministered in four continents to all levels of society, races and cultures.
David's passion is to encourage ordinary people to take a leap of faith and do extraordinary things in churches and with God. He now travels around the world and is at home ministering in big and small churches, crusades, or home group meetings. He has faithfully served in the local church all his Christian life and his ministry is geared very much towards building and restoration of the local church.
DMMI's vision and purpose is to teach on the prophetic using prophetic schools. David and his team travel to nations teaching and holding conference meetings and ministering to the body of Christ around the world.
Having travelled to over 40 nations, training and teaching church leaders, tutored at Bible schools and in addition to developing and writing teachings and programs for Bible Schools, David also had a television ministry in the United States for a time.
David has been able to expand his teaching gift as he has been requested to talk at churches and meetings around the world. His heart is for those who are hurting and has a compassion, sensitivity and freedom in the Holy Spirit that is refreshing and brings a strong presence of God. While traveling to Africa as an evangelist, David has been blessed to make wonderful friends and see many come to Christ in his meetings.
FOR MORE INFORMATION:
Email: info@shammahoutreach.com
Website: www.shammahoutreach.com