Shanghai Free Trade Zone Innovation Summit - North America Focus
This online conference helps overseas Chinese and North American entrepreneurs understand how they can start a business in China.
About this event
The second edition of the Shanghai Free Trade Zone Innovation Summit will be held on Thursday, November 4, 2021, at 9:00PM CST (9:00AM EDT). This virtual conference will be geared towards Canadians and Americans interested in doing business in China. The conference is hosted by Shanghai Lingang Innovation Center and CJ International Group.
The Lingang Special Area is part of the Shanghai Pilot Free Trade Zone, an area where companies can enjoy preferential policies and economic reforms. Lingang is currently home to companies such as Tesla, BMW, General Electric, Caterpillar, Johnson & Johnson, Abbott, and more! It is sometimes known as the "silicon valley of China."
Lingang Innovation Center is a national technology business incubator in the Lingang Special Area in Shanghai, China. Our mission is to serve foreign enterprises to invest and register in the Lingang Free Trade Zone and acquire preferential policies.
视频会议目的:
第二届上海自贸区创新峰会(北美企业家上海临港新片区、浙江奉化区政策宣讲会)将于2021年11月4日(星期四)晚上9点(美国东部时间上午9点)举行。这个视频会议将面向在北美的海外华人和企业家,目的是将中国未来最具发展优势和最佳营商环境的上海临港新片区及其浙江奉化分中心深度介绍给与会者,同时也将与北美企业隔空对话,为企业在两地投资,发展创造最佳条件。
上海临港自贸新片区介绍
临港新片区位于上海市东南部,毗邻浦东国际机场(15分钟),总规划面积873平方公里。临港新片区具有中国最好的营商环境及开发,税收,人才,户口等各种优惠政策。目前也是特斯拉超级工厂、宝马、通用电气、卡特彼勒、强生、雅培,中芯国际等公司的总部所在地!已具备领导全球芯片,新能源和人工智能产业集群。
至2025年,世界级企业将聚集一堂,经济实力和总体经济规模将大幅增长。常住人口将达到75万人,年工业产值国内生产总值将达到5000亿元。至2035年,临港将成为中国深度融入经济全球化的重要载体。常住人口将达到250万人,年工业总产值将达到1万亿元。
临港新片区也是最佳生活宜居之地,自然景色优美之外,世界最大的天文馆,最大市内滑雪场,最大免税商城,迪斯尼乐园,中国第三高度(中银双子楼)等不胜枚举,另外也配备了上海最好的教育,医疗等民生资源,达到世界一流城市生活标准。
主办方介绍:
1、临港科创中心,Lingang Science and technology Innovation Center
临港科创中心是上海临港新片区的国家级科技企业孵化器及超大规模科创园区。为中外企业在临港新片区提供人才,产业链对接,企业投资注册和获得优惠政策,提供整体化服务。
2、宁波市奉化区投资促进局 Ningbo Fenghua District Investment Promotion Agency
宁波市奉化区投资促进局是浙江省宁波市重点招商单位,旨在打造人工智能,新材料等8个百亿级产业集群,对外资及科技企业或海归人才实行"一企一策,一事一议"制度,做到政策最优化,精准化扶持培育企业和人才的发展。
3、临港科创-奉化分中心 Lingang Innovation Center ·– Fenghua, Branch
上海临港创新中心宁波分中心"中交未来城"项目总投资额435.5亿元。项目由上海临港创新中心、国家东部技术转移中心、浙江省奉化市政府、中交城市投资控股有限公司联合建设,旨在促进上海与宁波之间的科技成果转移和产业孵化,成为长江三角洲科技创新一体化的推进器。
浙江省奉化区在产业政策及环境评估方面有较大灵活性,在人才特别是海归人才方面的资金扶持,户口落地等各项支持力度也非常大,能完全作为上海临港新片区的产业及配套延申。
承办方介绍
西捷国际集团 CJ International Group
西捷国际集团于是一家跨国集团,在中国、美国、欧洲、越南、新加坡和中国香港设有分支机构。主要从事进口、法律咨询、投资管理等专业服务。也是上海临港科创唯一指定海外企业商务孵化的服务平台。
Policy Advantages of Lingang Special Area
Finance
Increase support for the issuance of government bonds
Strengthen the flexible use of cross-border funds
Cross-border financial services based on international standards
Tax
15% reduction in corporate income tax for companies in the four major industries (biomedicine, aerospace, artificial intelligence, integrated circuits)
Corresponding subsidy policy for enterprise value-added tax
Subsidize the difference between foreign and domestic income tax
Talent
Priority for foreign talents and entrepreneurs
Optimize the policy for direct settlement of talents in the area
Industry
Support core breakthrough in technologies and products, facilitate construction and promotion of of industrial competence, boost independent innovation capacity building
Lingang Innovation Center's Services
We are a comprehensive business incubator including pre-incubation, professional incubation, and accelerated incubation. We help companies settle in Lingang by helping them with company name registration, license registration, household registration, opening of bank accounts, tax approvals, and more.
Speakers:
Lin Qu, General Manager of Shanghai Lingang Innovation Center
Topic: Investment and entrepreneurship policies in the Shanghai Free Trade Zone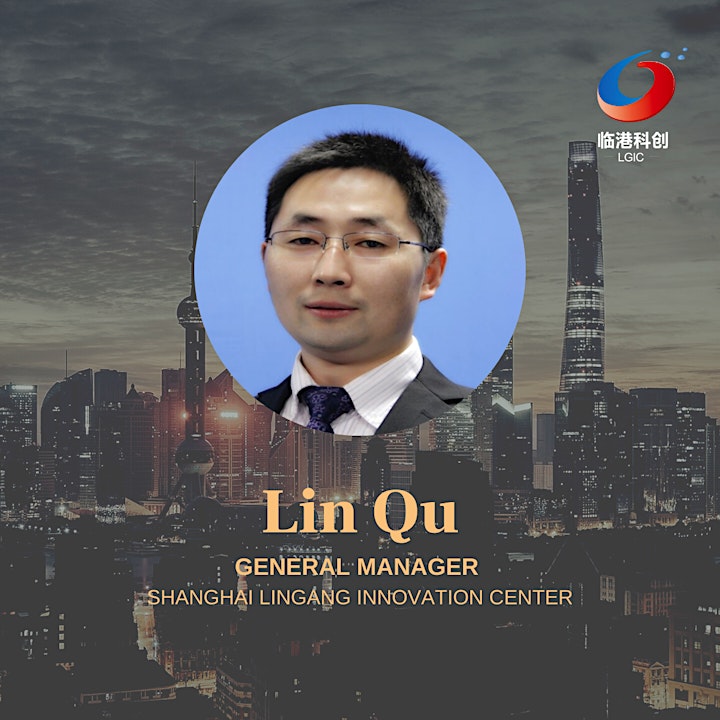 Mr. Qu, Engineer, is a senior entrepreneurial consultant, an evaluation expert of the Shanghai Municipal Government Quality Award, and a council member of Shanghai Quality Technology Applied Statistics Association. He is the current general manager of the Shanghai Lingang Innovation Center, the director of the Intelligent Manufacturing Center of the National Eastern Tech-Transfer Center, and the director of the Blockchain Industry Center in which the Hong Kong Business School and the Malaysian University of Science and Technology jointly cultivated a doctorate of business management program in blockchain and digital economy direction, DBA.
Mr. Qu has long been engaged in service and management in the field of innovation and entrepreneurship and has successfully cultivated several publicly listed companies through the "Entrepreneurship Nursery-Incubator-Accelerator" innovative service system and the "Entrepreneurship Mentor + Professional Incubation + Venture Capital" service model. Presently, he is leading the company team to build the "Lingang International Intelligent Manufacturing Exhibition and Trading Center", which integrates intelligent manufacturing technology and results display, transaction, research and development, incubation, training and other functions; and will become a technological achievement meeting center and transform the field of intelligent manufacturing.
Mengjun Dong, Director of the Investment Promotion Bureau of Fenghua, Ningbo
Topic: Investment and entrepreneurship policies in the Fenghua Development Zone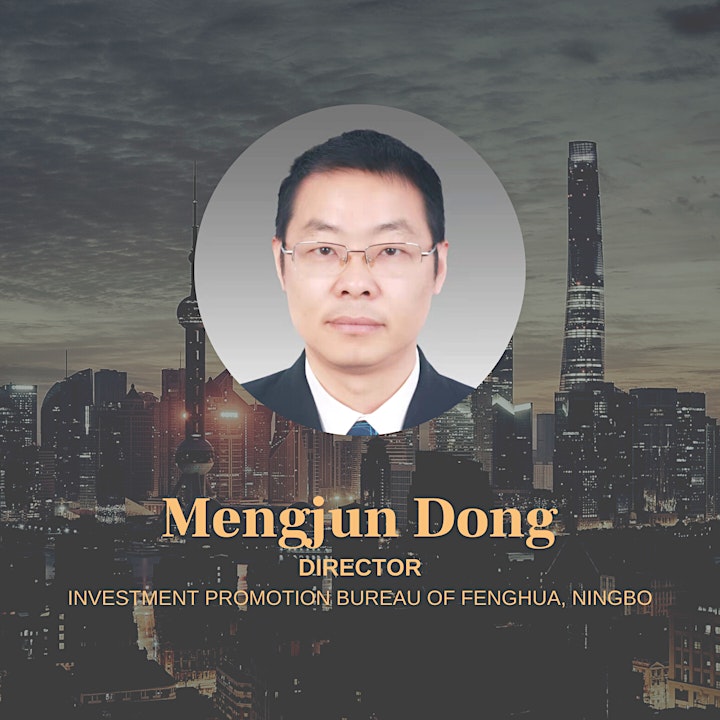 Giordano Zizzi, Vice President of MayLink Holding Group Limited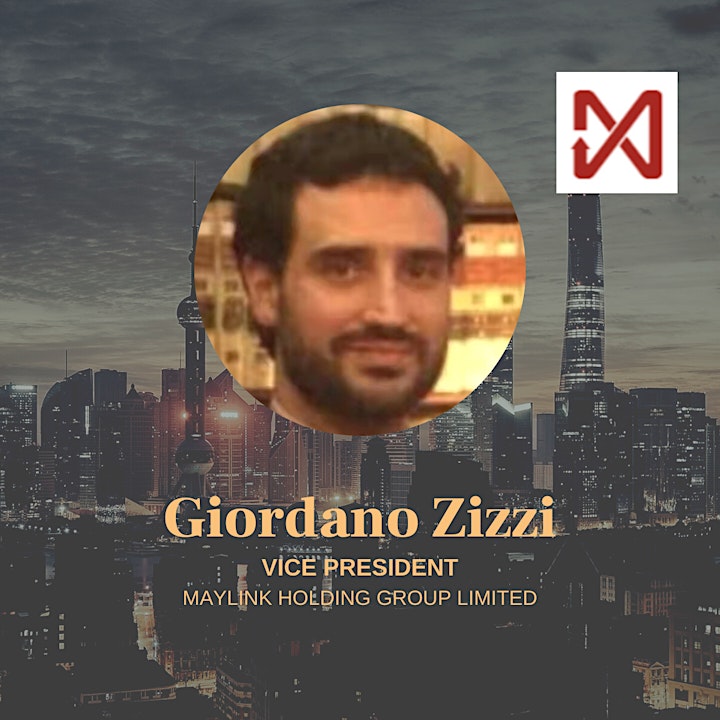 Hua Yang, President of Shanghai Institute of Cross-Border Technology Exchange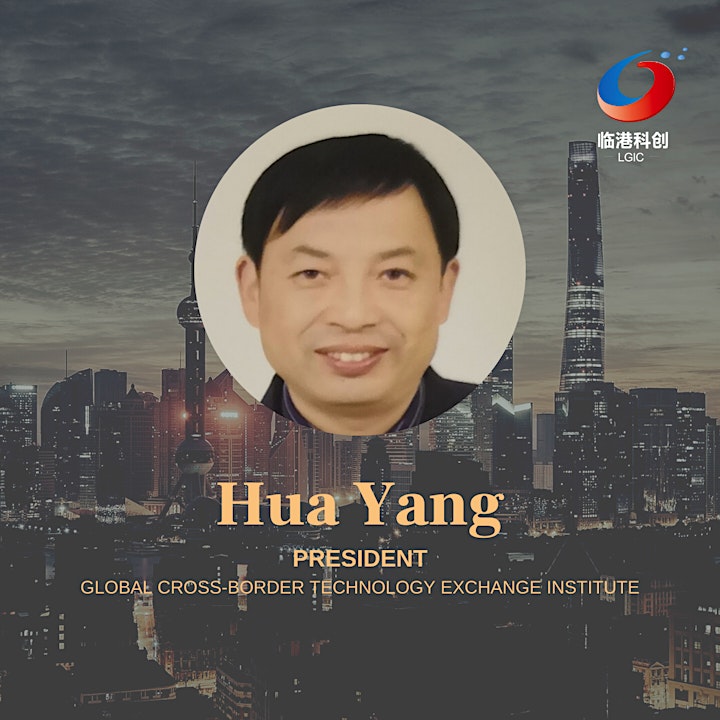 Panelist
Topic: Experience in China, North-America China development opportunities, development opportunities in the Shanghai Free Trade Zone
Dr. Prosper Bernard, Chairman of the University Consortium of the Americas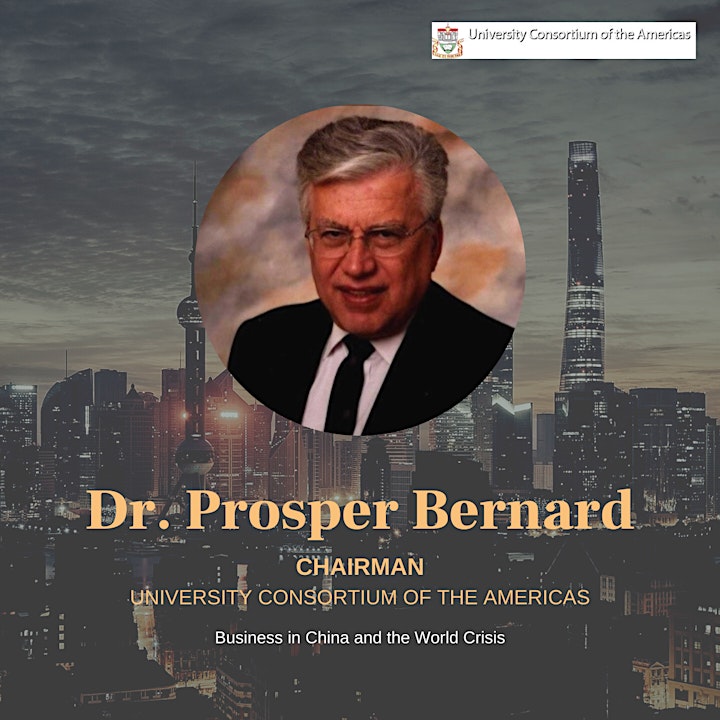 Dr. Bernard achieved his PhD in Business at City University of New York, and MBA in Management at Saint John's University (New York) in the 70s.
Ex Vice-Director, Ex Member of the Board of Trustees - University of Quebec at Montreal
Was awarded as honorary professor in China and in Peru
Labor award + friendship award – People's Republic of China, Jiangsu Province
Honorary President - International Postdoctoral Association.
Speaks English, French, Spanish, Portuguese, and Mandarin.
In Dr. Bernard's past 50 years of professional career in education, he was invited as visiting professor by around 20 globally renowned universities, including - McGill University, University of Alberta, Bishop's University, St-John's University, École Polytechnique, University of Montreal, Concordia University, Barry University, University of Southern California, Fundacão Getulio Vargas, University of Sarasota, INCAE, University Claude Bernard, and many others. He has helped develop graduate business programs and education links between North America and other regions, including Latin America: (Peru, Ecuador, Mexico, Costa Rica, Dominican Republic, Chile, and Brazil), France, China, Taiwan, and Africa.
Chao Xue, Co-founder, Director of CJ International Group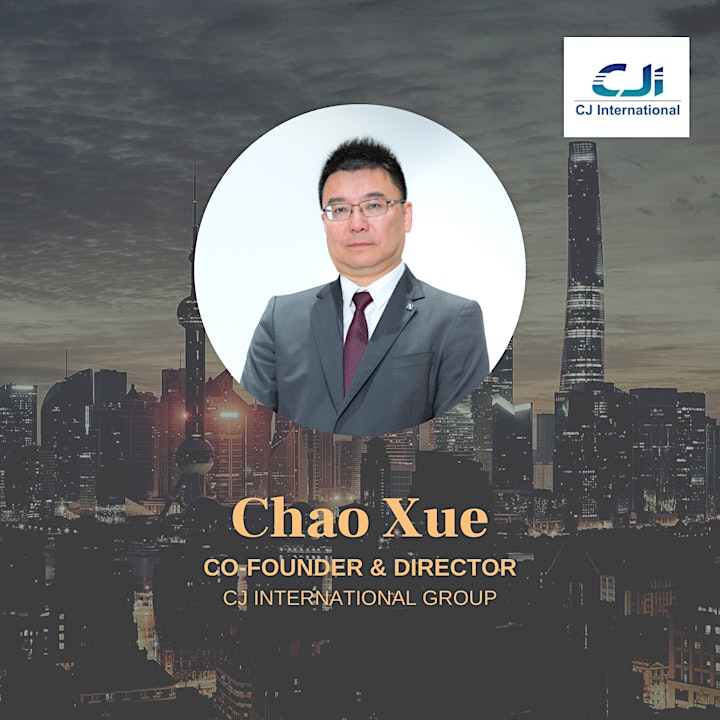 Romy Vaugeois, Co-Founder & Business Development Manager at SeaDNA Canada Enterprise Inc.
Johnny Wu, Senior Executive and Co-Founder of Giolong Group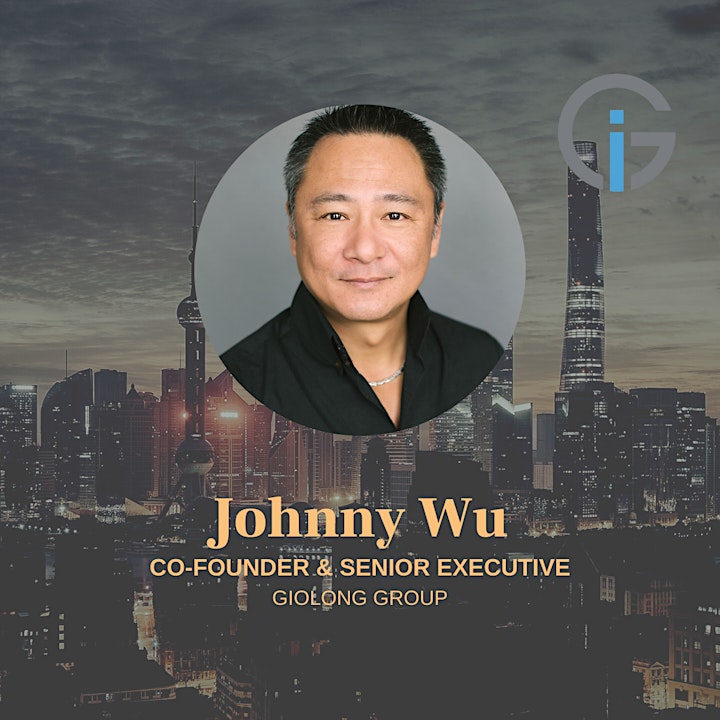 Johnny has been the Senior Executive and Co-Founder of Giolong Group for over 25 years; he is known for his expertise in international trades - particularly in the Asian market- negotiation, business development and sourcing. Johnny has helped his clients establish a lasting relationship with suppliers by creating a value chain from conception to delivery. In addition to his entrepreneurial ventures, Johnny served as the Vice-President of Business Development for CTC Ice & Snow, winning the bid to construct the skating rink in the Mercedes- Benz Arena during the Shanghai Expo 2010; involving as consultant in the largest indoor ski resort project for Wanda Group.
Liang Xiang, Former Economic Consul at the Quebec Office in Beijing Embassy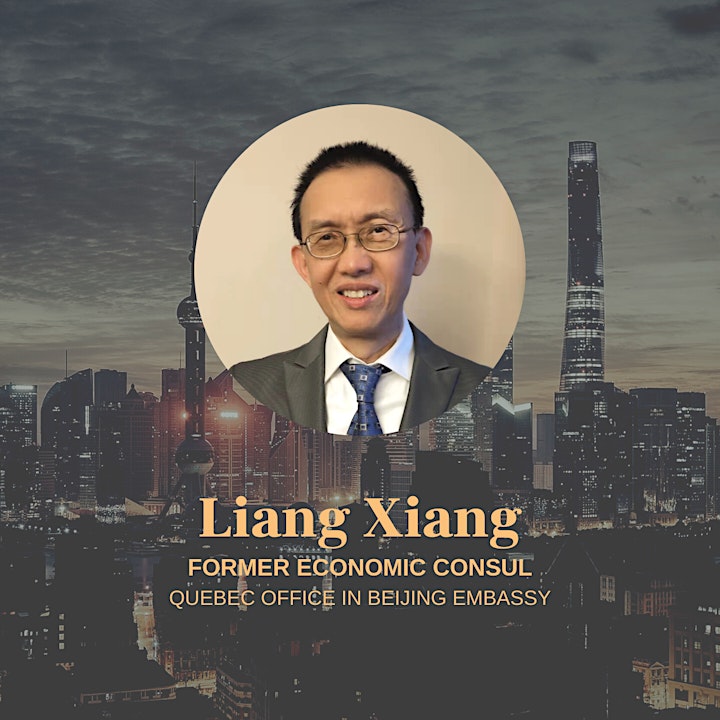 Laurier Dubeau, Consultant, International Business Development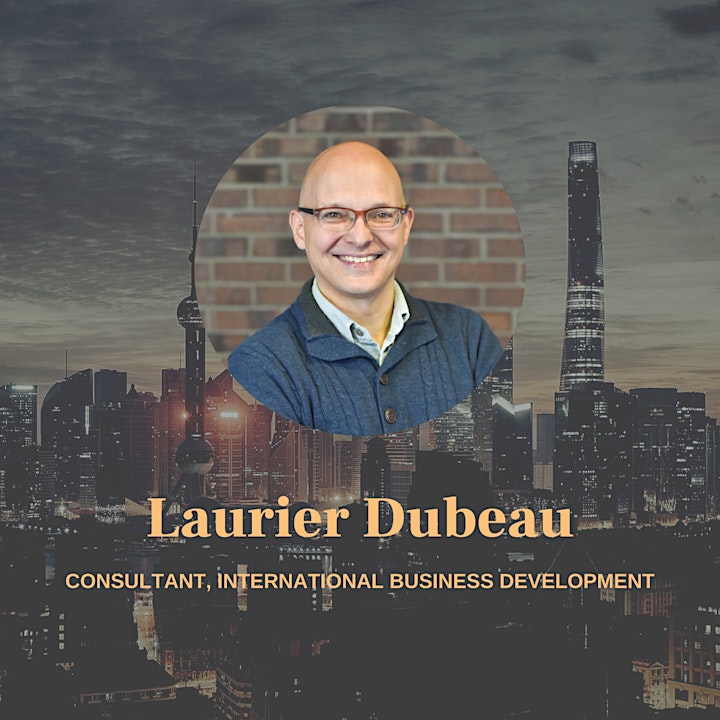 Jie Qin, Founder at Sino Global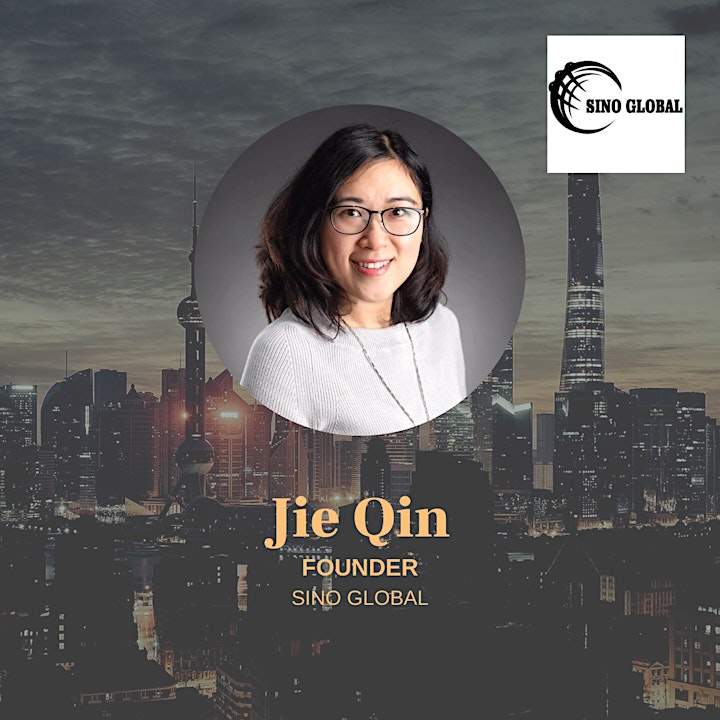 Recap of the previous conference
About Lingang Innovation Center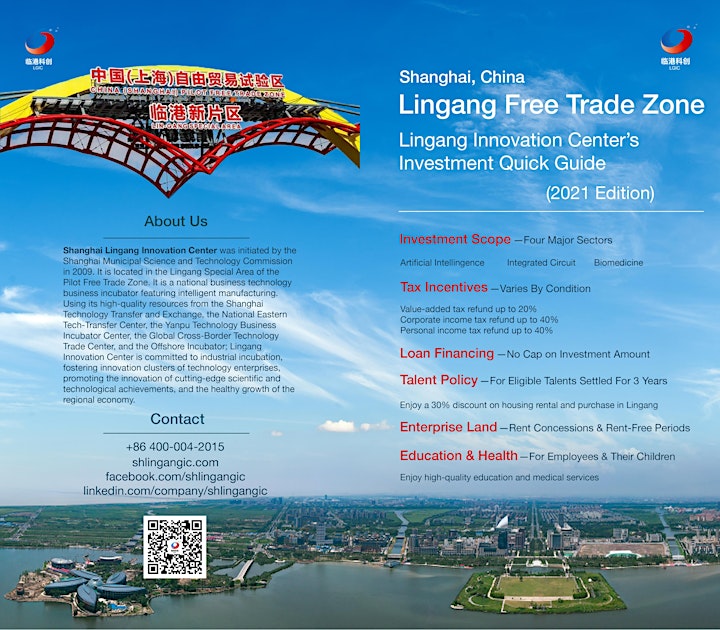 Organiser of Shanghai Free Trade Zone Innovation Summit - North America Focus