Love Your Spine this Month With our "Share the Love" Spinal Health Assessment Package! FREE between Feb 14 - Feb 28
About this Event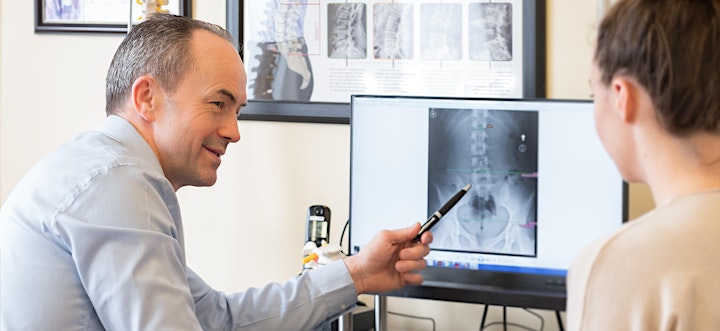 TICKETS REMAINING: 2
So hearts are important, especially in February. But nothing functions correctly without clear communication from the brain through the nerves.
And the flexible armour protecting the nerve system is the spine. When there is imbalance and interference in the spine this can lead to:
😬 Bad posture and "hump" development
😬 Painful neck and back
😬 Difficulty moving or picking up things
😬 Back "going out" regularly
😬 Discomfort between the shoulder blades
😬 Headaches and migraines
😬 Pain between the shoulder blades
😬 Poor health levels leading to a drop in performance on all levels
And much, much more.
At Loving Life Chiropractic we have been helping individuals and families for over 21 years.
And now has never been a more important time to raise our health levels. So, to help you, your friends, and loved ones raise your health so you can "Do What You Love for Longer!" through February we have the "Love your Spine" Care Package.
This is available for Free instead of the usual $120* between 14 - 28 September.
*********************************
This Care package consists of the full 2-day initial evaluation which includes:
🧡 conducting a full history so we can assess you health needs and goals for the future
🧡 carrying out Neuro-Structural scans so we can set a baseline to assess your progress and identify stressors
🧡 conducting a full hands-on evaluation to pinpoint the source of your problem
🧡 arranging for x-rays if necessary to determine the extent and duration of your problems to give an assessment of the rate of improvement.
Hit the REGISTER button for your FREE appointment ticket and a member of our team will be in touch by telephone to book your appointment.
Please note: This is considered essential travel and is a valid health care appointment. As such it is within the allowed activities of the Government of Ontario during the current time.
For ease of reference our cleaning protocols are outlined here.
*Excludes xray report fee charged by imaging facility if x-rays required ($25-$50).