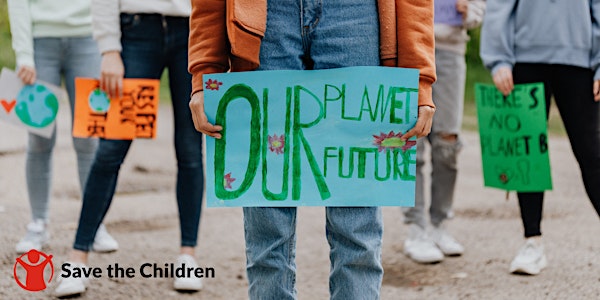 Sharing Circle: Climate Change
Calling all youth ages (12 - 18)! Have your voice heard on how climate change is impacting you and your community.
About this event
Join Save the Children Canada's Generation Hope campaign and young people (ages 12 - 18) from across Canada on Thursday August 18th, 2022 to discuss climate change issues and how it's impacting you and your community.
What to expect:
The Sharing Circle will welcome up to 20 young people to participate. It will be led by three qualified facilitators. As a participant you can expect to:
Learn more about climate change and economic inequality
Meet like-minded youth who care about the environment
Discuss your viewpoint on climate change and it's impact
How will your input be used?
The viewpoints shared in the Sharing Circle will be added to a national report that includes viewpoints from children across Canada who participated in Sharing Circles hosted in-person in their local community. This national report will then be combined with a broader global report written by Save the Children International and released in advance of COP27 (a global conference hosted by the UN to unite the world to tackle climate change).
Participating will help to inform the development of Save the Children's campaign so we can bring greater awareness and raise funds to address the growing gaps of economic inequality due to the impacts of climate change and support local work on climate justice.
Background information
Generation Hope  is our global campaign for and with children. We are calling for urgent action on the climate crisis and inequality to create a safe, healthy and happy future for children.
Save the Children is leading a global campaign called Generation Hope which aims to reach 50,000 children globally through Sharing Circles (aka Child Hearings) and surveys.