Join 4Rs Youth Movement to learn more about how to make Indigenous youth program experiences meaningful, safer, and more inclusive.
About this event
Since becoming a CSC National organization, 4Rs has been advocating for responsive programs that remove barriers to access for Indigenous youth. In order to centre Indigenous youth voices in this work, 4Rs has supported the design and delivery of two Indigenous Youth Alumni Gatherings (IYAGs), one in 2019 and one in 2021 where we have received feedback on Indigenous youth alumni's experiences within national and regionally funded CSC programs.
During this session we will be sharing lessons from these gatherings and feedback on what Indigenous youth alumni see as steps towards making their program experiences safer, more inclusive and meaningful for future Indigenous participants. We look forward to sharing space and highlighting the wisdom that will continue to move our programs forward in ways that work for the communities we are serving.
This session is intended to support the work of CSC funded organizations who are committed to build understanding on how reconciliation can be prioritized and implemented through our programs & organizational cultures.
This session has been coordinated by the Canada Service Corps Coalition Convening Team at TakingITGlobal in support of shared learning across CSC Partner Organizations.
Please note: There will be live captioning and live French translation. An English-only recording will also be made available to registered attendees following the session.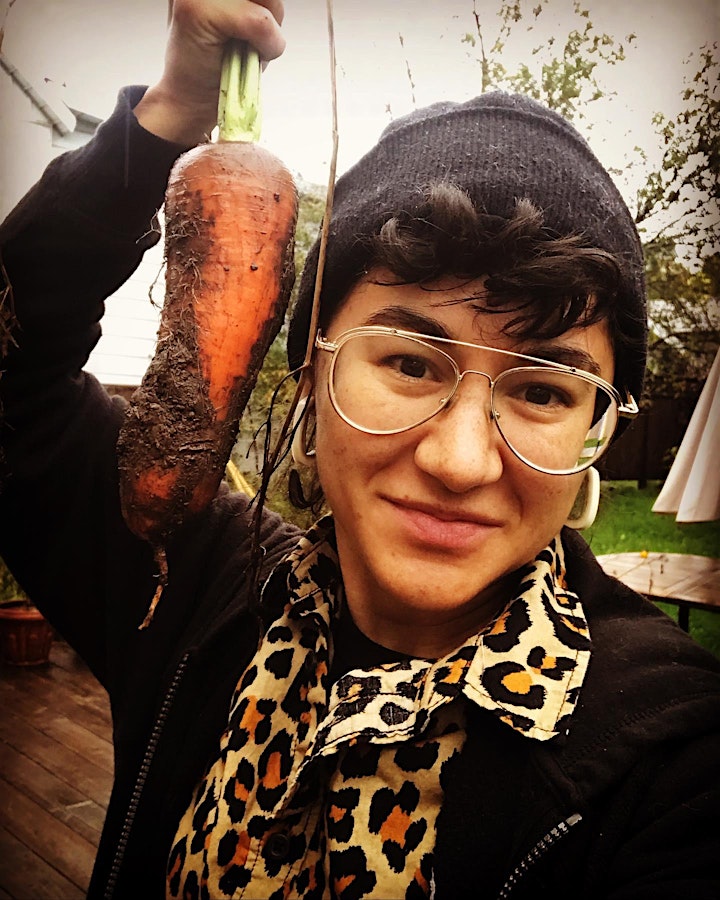 Jess Bolduc is from Batchewana First Nation and lives, works and plays in Baawating (Sault Ste. Marie,ON), the traditional territory of her Ojibway ancestors. Through her family she has a hunger for adventure and a deep connection to the land. Jess comes from a mixed family of Anishinaabe, French & Irish people. As the Executive Director of the 4Rs Youth Movement, she has travelled across Turtle Island and internationally, in order to learn about the conditions that might be necessary for communities to shift and transform complex systems through dialogue and strategic action. The work of 4Rs is about centering the needs and roles Indigenous young people play in moving forward reconciliation between individuals, communities & systems in Canada. Through her experiences with 4Rs, she has built up a community of mentors throughout inclusion, racial justice, social innovation and Art of Hosting networks. As a volunteer, Jess is the co-chair of the newly formed Algoma Community Foundation. When she is home Jess can most often be found stacking wood, tending to her garden, hanging with her cats Deuce & Olive, harvesting wild foods, and boiling sap (among other things) with her friends and relatives.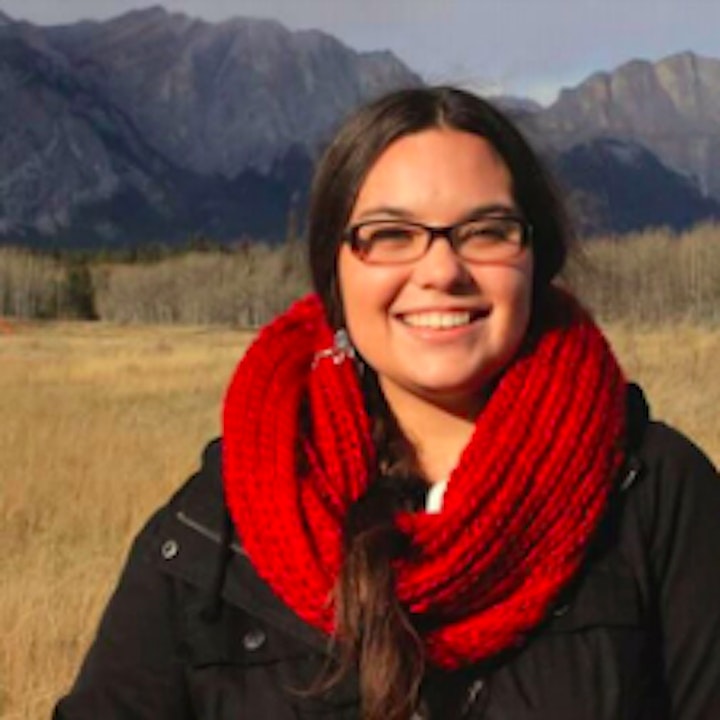 Lacey Hawranik is an Anishinaabekwe with mixed ancestry currently living in Nogojiwanong (Peterborough, ON), homeland of the Michisagig Anishinaabeg and Williams Treaty Territory. She has been brought into the responsibility of a helper in community and loves showing up in ways where she can offer support to those around her. As the Cultural Coordinator, she has been learning from the communities that 4Rs works with on how to meet their needs and is working to create structures that support the healthy growth and development of the culture that the 4Rs network is co-creating. She is also supporting accountability and capacity building within our network and partners around what it means to meaningfully engage Indigenous youth and communities in processes that are rooted in the 4Rs (Respect, Reciprocity, Reconciliation, and Relevance). When she is at rest Lacey enjoys spending time on the water paddling, and on the land learning with loved ones.
Depuis qu'il est devenu un organisme national du SJC, 4Rs préconise des programmes réactifs qui éliminent les obstacles à l'accès pour les jeunes Autochtones. Afin de centrer les voix des jeunes Autochtones dans ce travail, 4Rs a soutenu la conception et la réalisation de deux rassemblements de jeunes Autochtones (IYAG), l'un en 2019 et l'autre en 2021, où nous avons reçu des commentaires sur les expériences des jeunes Autochtones au sein de programmes financés à l'échelle nationale et régionale.
Au cours de cette session, nous partagerons les leçons de ces rassemblements et des commentaires sur ce que les anciens SJC considèrent comme des étapes pour rendre leurs expériences de programme plus sûres, plus inclusives et significatives pour les futurs participants Autochtones. Nous sommes impatients de partager l'espace et de souligner les connaissances qui continueront à faire avancer nos programmes de manière optimisée pour les communautés que nous servons.
Cette session vise à soutenir le travail des organisations financées par le SJC qui s'engagent à mieux comprendre comment la réconciliation peut être priorisée et mise en œuvre par le biais de nos programmes et de nos cultures organisationnelles.
Cette session a été coordonnée par l'équipe de convocation de la Coalition Service Jeunesse Canada de TakingITGlobal à l'appui de l'apprentissage partagé entre les organisations partenaires du SJC. Veuillez noter : Il y aura un sous-titrage en direct et une traduction française en direct uniquement pour le contenu du webinaire. Un enregistrement en anglais uniquement sera également mis à la disposition des participants inscrits après la session.
Biographies :
Jess Bolduc est originaire de la Première Nation Batchewana et vit, travaille et joue à Baawating (Sault Ste. Marie, ON), le territoire traditionnel de ses ancêtres Ojibway. Grâce à sa famille, elle a soif d'aventures et un lien profond avec la terre. Jess vient d'une famille mixte d'Anishinaabe, de Français et d'Irlandais. En tant que directrice exécutive du 4Rs Youth Movement, elle a voyagé à travers l'île de la Tortue et à l'étranger, afin de se renseigner sur les conditions qui pourraient être nécessaires pour que les communautés changent et transforment des systèmes complexes par le dialogue et l'action stratégique. Le travail de 4Rs consiste à centrer les besoins et le rôle que jouent les jeunes Autochtones pour faire avancer la réconciliation entre les individus, les communautés et les systèmes au Canada. Grâce à ses expériences avec 4Rs, elle a construit une communauté de mentors à travers les réseaux d'inclusion, de justice raciale, d'innovation sociale et d'Art of Hosting. En tant que bénévole, Jess est coprésidente de la nouvelle Fondation communautaire d'Algoma. Quand elle est à la maison, on trouve le plus souvent Jess en train d'empiler du bois, de s'occuper de son jardin, de traîner avec ses chats Deuce & Olive, de récolter des aliments sauvages et de faire bouillir de la sève (entre autres) avec ses amis et sa famille.
Lacey Hawranik est une Anishinaabekwe d'ascendance mixte qui vit actuellement à Nogojiwanong (Peterborough, ON), patrie du territoire du traité Michisagig Anishinaabeg et Williams. Elle a été amenée à assumer la responsabilité d'une aide dans la communauté et adore se présenter de manière à pouvoir offrir du soutien à ceux qui l'entourent. En tant que coordonnatrice culturelle, elle a appris des communautés avec lesquelles 4Rs travaille sur la façon de répondre à leurs besoins et travaille à créer des structures qui soutiennent la croissance et le développement sain de la culture que le réseau 4Rs co-crée. Elle soutient également la responsabilisation et le renforcement des capacités au sein de notre réseau et de nos partenaires autour de ce que signifie impliquer de manière significative les jeunes et les communautés Autochtones dans des processus enracinés dans les 4R (respect, réciprocité, réconciliation et pertinence). Quand elle est au repos, Lacey aime passer du temps sur l'eau à pagayer et sur la terre ferme à apprendre avec ses proches