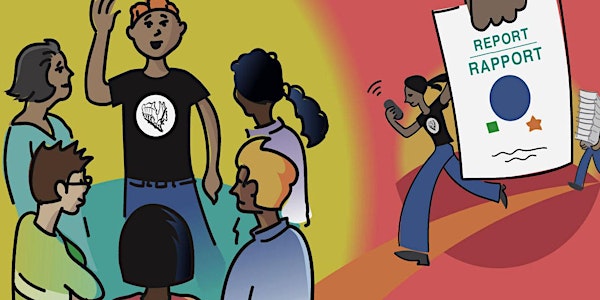 Sharing the Stories / Partageons nos histoires (Catapult)
Sharing the Stories / Partageons nos histoires (2022)
About this event
Congratulations on being awarded a Catapult Grant!
Your grant will deliver important outcomes to improve communities in Canada. In order to get a full picture of the impact your project is having, and to learn more about what works and what doesn't, you can use carefully selected evaluation tools and methods. The information collected will help you gather evidence about your project. In turn, this evidence will help Catapult share with Canadians the impact their investments are making in communities, and share the learnings from your experience.
Catapult has partnered with The Students Commission of Canada (SCC), to support you through the project evaluation process. SCC has developed this webinar to introduce you to their Sharing the Stories evaluation platform, to share next steps, and to answer any questions.
--------------------
Félicitations pour votre subvention Catapult!
Votre subvention engendrera d'importants résultats qui contribueront à l'amélioration des communautés au Canada. Pour avoir un portrait complet de l'impact de votre projet et en apprendre davantage sur ce qui fonctionne bien et moins bien, vous aurez la possibilité de choisir soigneusement des outils et méthodes d'évaluation. L'information colligée vous aidera à réunir des preuves sur votre projet. Et à son tour, cette preuve aidera Catapult à partager avec la population canadienne l'impact de leurs investissements dans les communautés, et à partager les apprentissages basés sur votre expérience.
Catapult s'est joint à la Commission des étudiants du Canada (CÉC), pour vous soutenir à travers le processus d'évaluation. La CÉC a conçu un webinaire pour vous présenter notre plateforme d'évaluation Partageons nos histoires, pour partager les prochaines étapes de nos services d'évaluation et pour répondre à vos questions.