Event Information
Location
Kitsilano
Contact Océane
778 708 1798
Vancouver, BC
Canada
Description
The power of meditation and energy techniques in Entrepreneurship.
About the workshop
We offer you the techniques that will guide you on your journey to success, while taking care of the most important ingredient of the entrepreneurial recipe: YOU. Use your gut feeling when making complex decisions.
We will discuss the themes of meditation and work with energy techniques, bringing awareness of your internal state. These techniques will help clear your mind and develop trust in your instincts. All these elements will benefit the future projects for your company.
At the end of this practical workshop, you will be able to:
- Identify, locate and remove apprehensions of the entrepreneurial mind
- Develop your intuition through two different meditations and listen to your subtle internal clues
- Increase your energy by learning the right skills to combat what drains you from your external environment
These keys will allow you to unlock the doors of your consciousness and make informed and clear decisions both in business and in your personal life.
We also left some surprises…
How to get the most out of this workshop
- Think about particularly difficult and complex issues/situations
- Bring comfortable clothes
About the speaker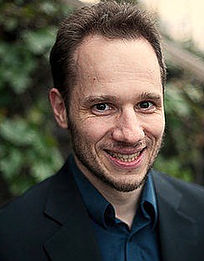 Dr. Gaetan Mourmant has been an entrepreneur since 1996. He is, inter alia, CEO of VBA101 (www.vba101.com) and also developed xlerateur.com, dedicated to MS Excel (training, consulting, software).

Gaetan wrote his PhD thesis on "how and why employees decide to quit their job and start a business". Using the results of his research, he is now helping entrepreneurs.
His current research is combining entrepreneurial intuition and the use of energetic tools to remove any negative thought forms.
Speaker's publications:
Awakening the Dormant Dream: The Concept of Entrepreneurial Mind-Shifts
G Mourmant, K Voutsina - Upcoming in the DATABASE for Advances in Information Systems, 2017
--
Another road to IT turnover: the entrepreneurial path
Need more information?
Call Oceane: 778 708 1798
Date and Time
Location
Kitsilano
Contact Océane
778 708 1798
Vancouver, BC
Canada