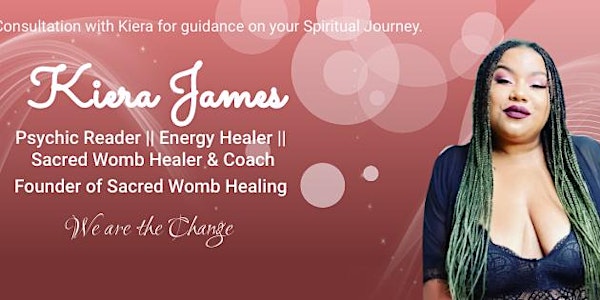 SHE THRIVES ONLINE GATHERING
This is a sacred space for women to come together to heal.
About this event
I am CALLING all my Soul Sisters,
The Wild Child's, Teachers, Leaders, Healers, Warriors, Medicine Women, Givers, Lovers and Dreamers
I am calling my SOUL GODDESSES, SENSUAL WOMEN, and PRIESTESSES!
In the SHE THRIVES ONLINE GATHERING, we gather together every Wednesday evening from 6-7pm. This is a sacred space for women to come together to heal. Whatever it is you are going through at this time, as a women, we welcome you with open hearts and arms and create a loving sisterhood where you can heal and grow deeper in your femininity.
✨LIVE MEDITATIONS FOR THE WOMB
✨LEARN HOW TO UNDERSTAND AND DEEPEN YOUR SPIRITUALITY
✨ DISTANT REIKI/ ENERGY HEALING
✨AUTHENTIC SISTERHOOD
✨DEEP CONNECTION WITH SELF
This is a transformational time for any woman who is looking for more in life then the 9-5 hustle, constant pain, hard struggle and unrelenting shame . It is a time for healing and truely deepening our connection with our femininity
It is a time to learn to let go of the shame, the resentment, the pain & suffering and the constant fear that has plagued us women for GENERATIONS!
Passed down the blood line until it came to you.
This is a time to rewrite our story and learn to live a better life. Together, we build a different, more loving, more authentic connection with ourselves and others. One that doesn't require you to change anything about yourself but TRULY understand how uniquely beautiful and POWERFUL you are.
It is a chance to learn who you are when you are in your authentic feminine energy and express yourself in the most freeing and ecstatic kind of way.
YOUR way.
Join me sisters, as we build a better life for the generations of women who follow after us.
SHE THRIVES ONLINE GATHERING
Wednesday, Oct 19 · 6–7 PM
Video call link: https://meet.google.com/ehh-qsoy-efn