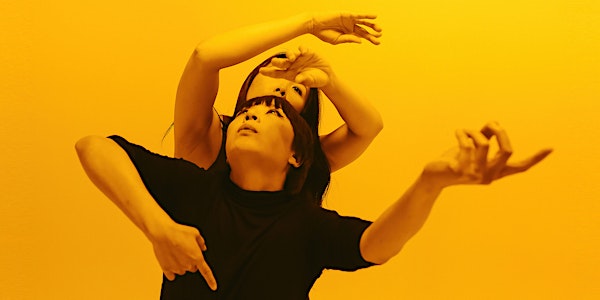 SHED | knowing each other as different and the same / POD 3
Series of choreographed portraits examine and explore the experience of navigating existence as a body of culture living in Canada.
When and where
Location
The New Gallery 208 Centre Street South Calgary, AB T2G 2B6 Canada
About this event
PLEASE NOTE: This Eventbrite is for booking tickets to POD 3 performances with Kara Bullock, Alèn Martel and Cory Beaver. To book a ticket to POD 1 or POD 2, please follow the link here.
The New Gallery presents SHED | knowing each other as different and the same, a Main Space exhibition by Pam Tzeng.
BOOK RSVP TICKETS FOR PERFORMANCES:
SHED features a collection of 6 moving portraits.
There are 3 different pods of performances to experience.
Performances run Thursdays through Saturdays.
Maximum 8 audiences per performance.
Wednesdays, the gallery will be open 10am - 6pm for visits to see the ephemera of the performances. To book your gallery visit, follow the link here.
Admission is FREE.
PLEASE NOTE:
The New Gallery is still strongly recommending mask for the safety of our community, artists and staff.
SHED is a multi-sensory performance installation. It is brightly lit by yellow monochromatic sodium light fixtures and is an immersive sonic experience. Earplugs and sunglasses will be provided for those who are sensitive in sight and hearing.
Exhibition Description:
Under the bright yellow glow of SHED, time suspends for an alchemy of movement, sound, animate costumes and light. Featuring a collection of time-based moving portraits, SHED | knowing each other as different and the same holds space for the multiplicity and humanity of bodies of culture. The immersive performance installation invites pause. A slowing down and an enlivening into presence for an otherworldly experience.
a seeing
a feeling
a being with
a sensorial unravelling
a conjuring of ancestral love and grief
a shedding of what holds us from
knowing each other as different and the same.
SHED is an invitation to notice the subtle ways our bodies perceive, receive and relate to an "other". To witness the assumptions and imaginings that consciously and/or unconsciously colour our experience of difference. To remember that every body inhabits an internal life as vivid and complex as our own.
The collection of choreographies by Tzeng includes a duet created and performed with experimental musician FOONYAP, and five solo portraits created for, with and danced by Cindy Ansah, Cory Beaver, Kara Bullock, Alèn Martel and Mpoe Mogale. Sound, costumes and light manifest as energetic extensions of the body, spirit and land. The design elements of each work emerged from tender and nurturing exchanges with sound designers FOONYAP, Jiajia Li, Num and Darren Young, costume collaborator Alison Yanota, sodium light designer Nicolas Brunet-Beaulieu and lighting designer Jonathan Kim.
Each portrait draws from the intimate and vast inner landscapes of the performers' embodied values, memories and lived experiences. Each exists as a testimony of the beauty and resilience of bodies of culture.