Description
How would you act differently if you were surrounded by radically generous women?
Please join the Women of X and SheEO Bay Area Activators for an intimate invite only evening where top level executive women will network over great food and drink in an amazing indoor/outdoor atmosphere at X (an Alphabet company). Meet Vicki Saunders, Founder of SheEO, and learn about how SheEO is transforming the landscape for female entrepreneurs. Hear from a Bay Area-based SheEO Venture about how being part of the network has transformed her business. And learn how you can get involved with this global network of radically generous women!
SheEO is an act of #radicalgenerosity to finance, support, and celebrate women-led Ventures. 1000 women (whom we call 'Activators') per region commit $1,100 to provide low-interest loans to 10 women-led Ventures that they help select. In addition to the loans, the Ventures participate in a year-long guided development program and gain access to the women's networks, buying power and expertise to grow their businesses exponentially.
---
Did you know?
Women are starting businesses at 1.5 times the pace of men yet only 4% of venture capital goes to women-led Ventures. For generations, over 50% of the population has been under-funded, under-resourced, and under-supported. It's time to change that.
---
EVENT FLOW:
5:00-6:00: Wine and appetizers in the courtyard of the X moonshot factory
6:00-6:10: Welcome from Obi Felten, Head of Getting Moonshots ready for contact with the Real World, X
6:10-6:25: Hear from Vicki Saunders, Founder of SheEO
6:25-6:40: Hear from Sabrina Mutukisna, Founder & CEO of SheEO Venture The Town Kitchen
6:40-6:45: Q&A
6:45-7:45: Mix & mingle
***All catering provided by The Town Kitchen, a 2016 SheEO US Venture!
---
Space is limited so register today to save your spot.
Don't miss this chance for an exclusive "behind the ropes" experience at the Moonshot Factory, a beautifully architected indoor/outdoor atmosphere created to enhance intimacy and connection.
---
Parking
X, the moonshot factory, is located at 100 Mayfield Avenue, Mountain View. A map is displayed below for entrance and parking instructions. Guest parking and the lobby is located off of Nita Ave.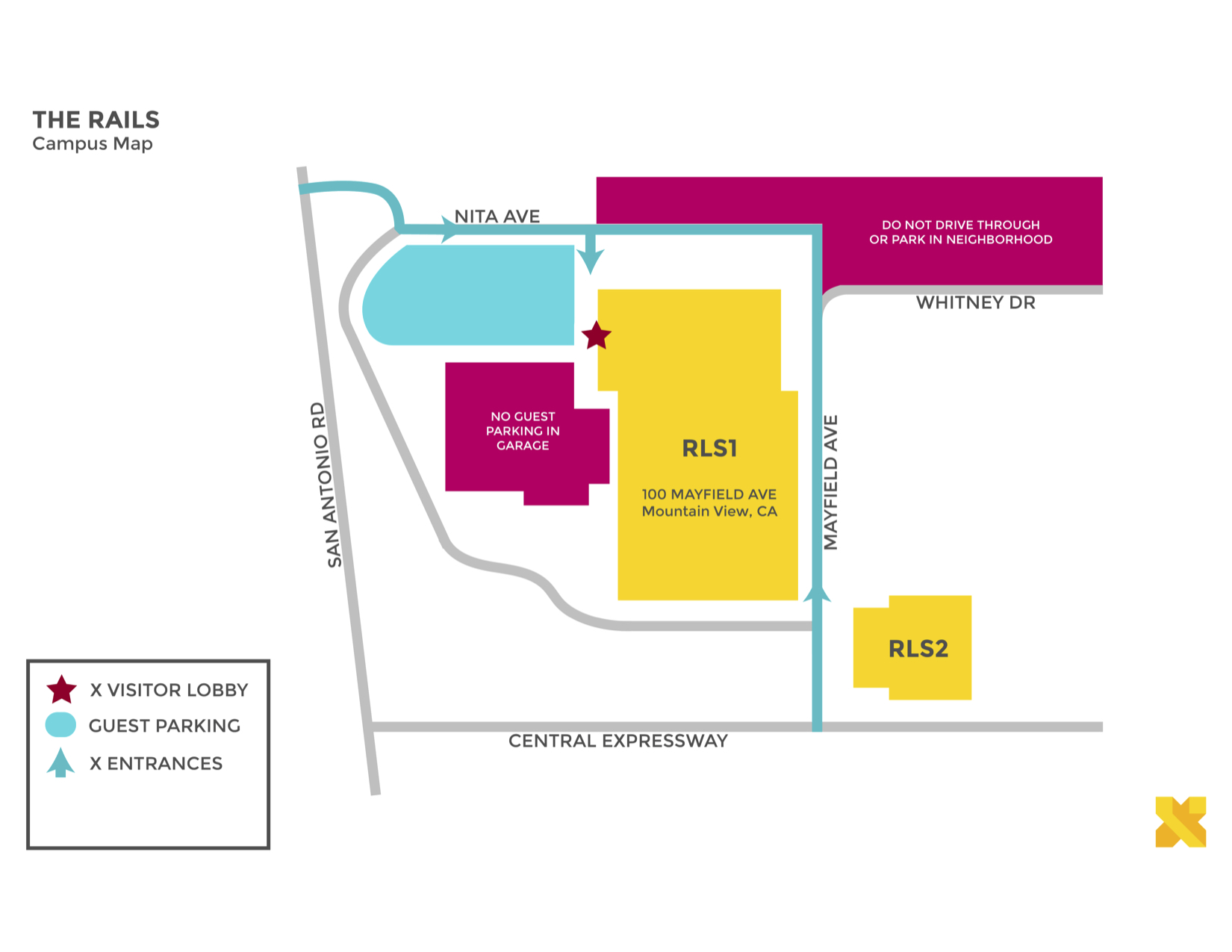 ---
We can't wait to see you!
– Women of X and the SheEO team