About this Event
Buy your tickets before they sell out!
We used to go bowling for "Bowl For Kids Sake"... but this year we're reinventing ourselves and going balling at Baller's Rec Room. All proceeds of this fundraiser go to Big Brothers Big Sisters of Regina & Area.
Baller's is quickly becoming a favourite spot for youth and their mentors in Big Brothers Big Sisters, so join us for a day full of burgers, drinks, arcade games, and batting cages.
Schedule (Choose your time slot when purchasing tickets):
Time Slot 1: 11am to 1pm
Time Slot 2: 1pm to 3pm
$40 tickets include:
- One burger & non-alcoholic drink
- 20 game tokens
- Batting cage time
Big thanks to our amazing sponsors: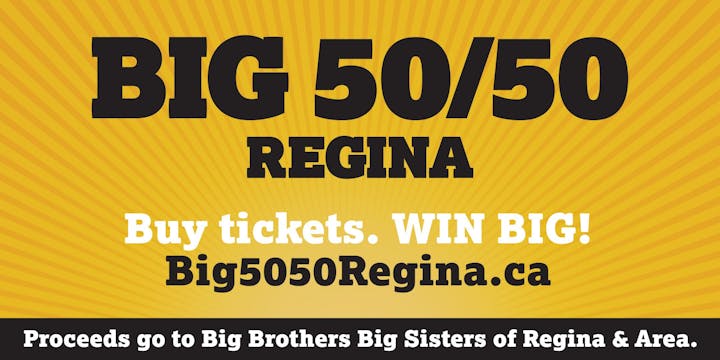 Big Brothers Big Sisters BIG 50/50 REGINA is live now until June 2nd.
Buy tickets. WIN BIG! at www.Big5050Regina.ca
Online 50/50 powered by EchoLotto.
All proceeds go to Big Brothers Big Sisters of Regina & Area. Winner will be announced at Ball For Kids Sake (2044 Dewdney Ave.) on Sunday, June 2nd at 1pm.
Tickets: 1 for $5, 10 for $20, 25 for $50, 100 for $100
Lottery licence # LR19-0005 | Total prize value up to $58,750 | Total # of tickets: 59,500
Ball For Kids Sake event attendance is not required to participate in Big 50/50 Regina. Printed tickets available by calling 306-757-3900 x1