Event Information
Refund Policy
Refunds up to 1 day before event
Eventbrite's fee is nonrefundable.
About this Event
Don't be a statistic. 
91% of executives view culture as very important at their firms, and 78% consider culture as one of the top 3 or 5 factors that affect their firms' value. Yet more than 50% don't know what to do about it. 
Join Corporate cultureSHIFT, Bluegem Learning and learn practical tools to transform your culture. 
If you start to think of your culture as a product then you start to ask all sorts of interesting questions. Is it easy to use? Does it do what you intend it to? Are people using it for purposes other than what you intended? Does it crash occasionally?
Most business leaders embrace product innovation. They know that if they want to make their product or service better, then they have to keep tweaking it; and re-tweaking, revising, reiterating. But they don't apply the same rigour to their culture. Instead, they let it develop by chance.
Why? Because they're afraid.
Author and culture consultant Ken Cameron says "I get it. I used to be afraid too. I used to think of culture as an amorphous entity that is difficult to describe and daunting to shift. Even thinking about embarking on a culture change program or wrapping my head around culture gave me a headache. So, like most leaders, I moved on to other, more easily digestible issues with more apparent solutions. 
But that means you are leaving your most valuable business asset to chance. All because you feel powerless to change it."
But we're not powerless … and in this free workshop you'll use on online version of the SHIFT facilitation deck to see how to take command of the most powerful tool in your arsenal. Your culture.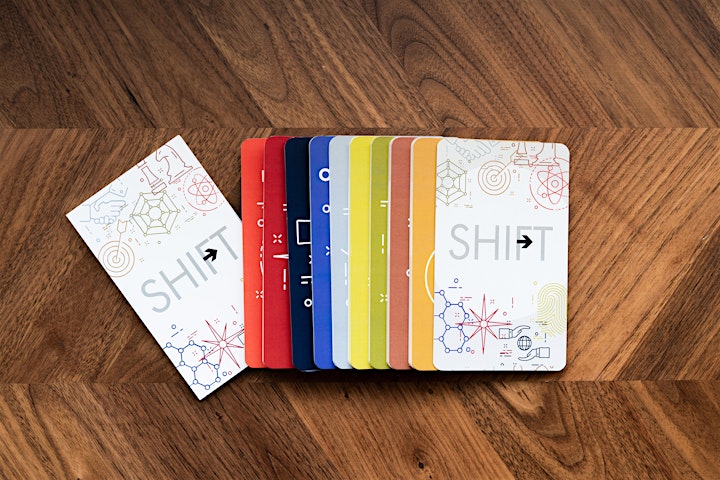 Date and Time
Location
Refund Policy
Refunds up to 1 day before event
Eventbrite's fee is nonrefundable.