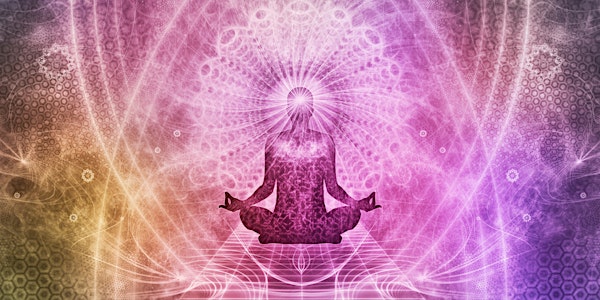 ShiftHappens Mindfulness Meditation Classes
When and where
Location
Temple Vortex 3A-518 Yonge Street Toronto, ON M4Y 1X9 Canada
Refund Policy
Contact the organizer to request a refund.
Description
Hi there! I'm Tiffany, founder of My Inner Temple, Certified Meditation, Kundalini and Chakra Facilitator and Reiki Master Level Teacher.
Have you ever struggled with overthinking? Is stress causing you to feel anxious? Looking for holistic ways to reclaim your peace of mind?
Me too, I used to struggle with depression and anxiety, until I started practicing meditation on a consistent basis. This simple form of self care transformed my life.
When it comes to meditation, one size really does not fit all. This is why in my weekly classes, we explore different meditation techniques in every class so you can learn and explore different styles of meditation.
I will support you along your journey in a gentle, compassionate and loving environment.
These classes are beginners friendly and interactive!
**************************************************
How can mindfulness meditation benefit me?
Professor Jon Kabat-Zinn is the founder and former director of the Stress Reduction Clinic at the University of Massachusetts Medical Center. His research is profound and helped to bring the practice of mindfulness meditation into mainstream medicine and demonstrated that practicing mindfulness can bring improvements in both physical and psychological symptoms as well as positive changes in health attitudes and behaviors.
Mindfulness improves well being
Increasing your capacity for mindfulness supports many attitudes that contribute to a satisfied life.
Being mindful makes it easier to enjoy the pleasures in life as they occur, helps you become fully engaged in activities, and creates a greater capacity to deal with adverse events.
By focusing on the present moment, many people who practice mindfulness find that they are less likely to get caught up in worries about the future or regrets over the past, are less preoccupied with concerns about success and self-esteem, and are better able to form deep connections with others.
Mindfulness improves physical health
alleviate gastrointestinal difficulties
Mindfulness improves mental healh
improve interpersonal relationships
obsessive-compulsive disorder
************************************************
Spring Series: March 21 - May 9
Non-refundable but transferable to other dates within 3 months of purchase.
************************************************
Tiffany Tin is a certified meditation, kundalini and chakra teacher that uses many modalities to release inhibiting fears and emotional pain caused by past trauma. She leads conscious workshops, healing events, courses, retreats, and webinars. She specializes in alchemy healing and is a master level Reiki teacher.
www.myinnertemple.com/about