Shinbokukai: Japanese Music Concert

Sunday, 25 August 2019 from 2:00 PM to 4:00 PM (MDT)
Event Details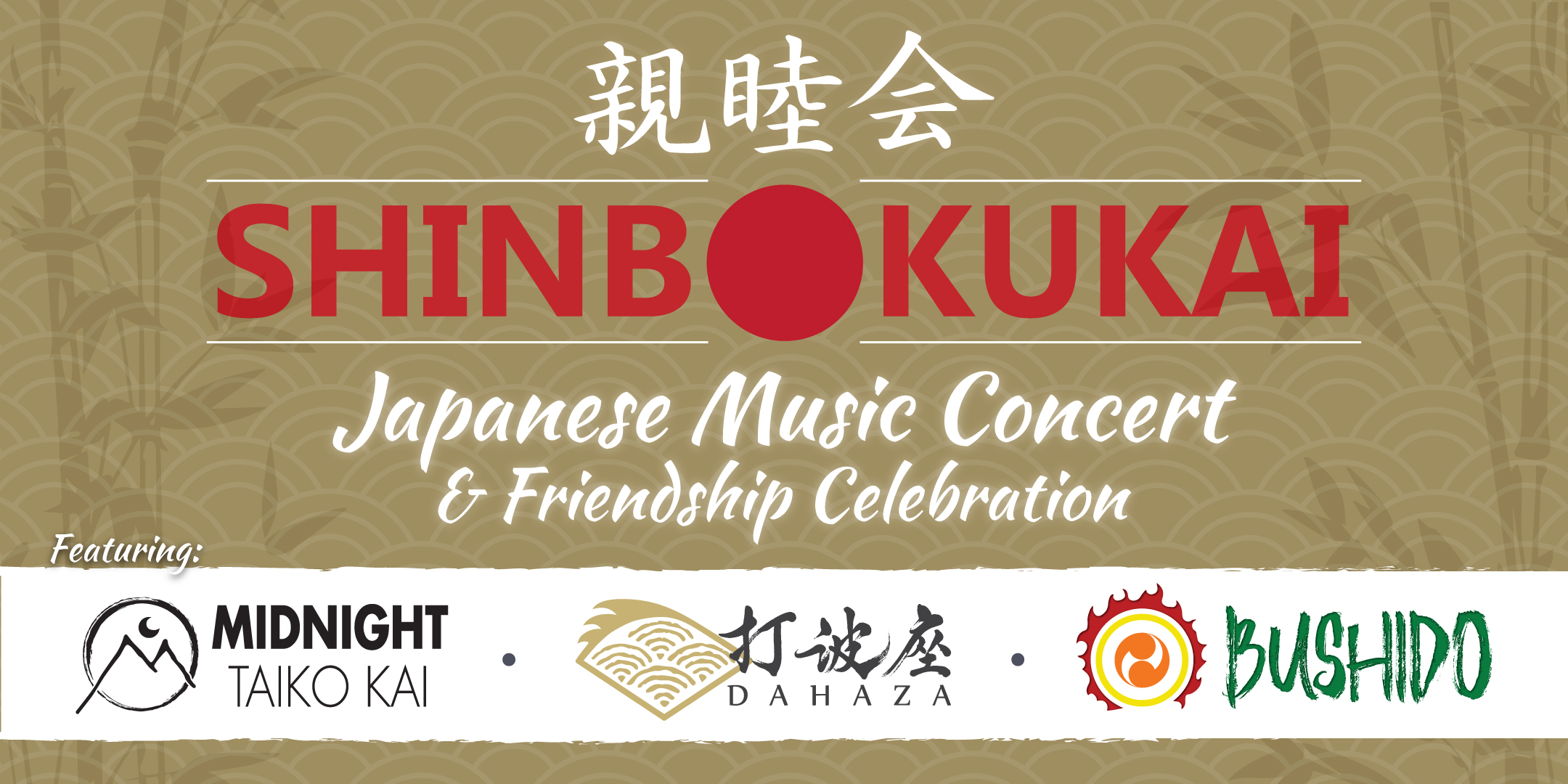 "Shinbokukai: Japanese Music Concert & Friendship Celebration" is a collaborative concert between three distinct groups that feature traditional Japanese instruments and a shared passion for music. "Shinbokukai" is a celebration of music and the spirit of friendship that binds us all together. It is also a showcase of Japanese culture featuring guests artists from Vancouver, BC. Join us for a fun, family-friendly afternoon concert!


----

Midnight Taiko Kai (Calgary, AB) is a community group of performance-based drummers, who strive to promote Japanese culture through musical excellence and engaging public performances. Many of the songs in their repertoire are traditional pieces from taiko groups in Japan, but their inspiration comes from the rich and diverse styles of taiko ensembles from all throughout the world.

 ----

Dahaza (Vancouver, BC) is a wagakki (Japanese instrumental) meaning "Pounding Waves Group", based on a tradtional shakuhachi piece. The group was formed by Alcvin Ryuzen Ramos, a shakuhachi master with over 30 years of experience, and joined by 3 former members of Midnight Taiko Ka - Nori Akagi, John Nguyen, and Anny Lin over their shared passion for Japanese instruments. The group focuses on new and traditional pieces that incorporate the Taiko drum, shakuhachi, shamisen, shinobue, and sanshin.

 ----

Bushido (Vancouver, BC) is a BC-based Japanese Instrumental duo consisting of shakuhachi flute master and multi-instrumentalist Alcvin Ryuzen Ramos, and taiko percussionist Nori Akagi. Deeply inspired by folk musical and spiritual traditions of Japan and around the world, Bushido plays new arrangements of traditional Japanese Folk Songs as well as original compositions which celebrate the spirit of nature and the life-force-energy.
 ----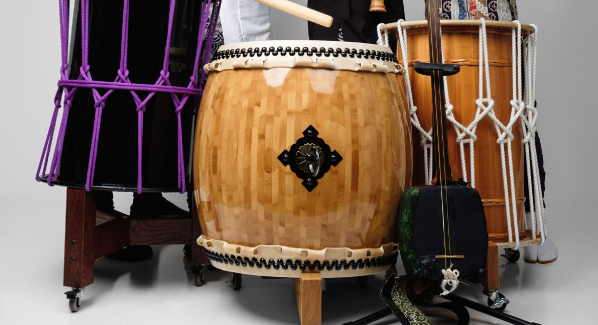 When & Where

Patricia A. Whelan Performance Hall, Central Calgary Library
800 3 Street Southeast
Calgary, AB T2G 0E7
Canada

Sunday, 25 August 2019 from 2:00 PM to 4:00 PM (MDT)
Add to my calendar
Organizer
Midnight Taiko Kai is a group of Taiko drummers based in Calgary who love to spread the art of Japanese drumming. The group currently has 17 members and have performed at well over 150 events throughout Calgary and Alberta and have worked extensively with local organizations such as the Calgary Japanese Community Association (CJCA), Calgary Opera, Calgary Wind Symphony, University of Calgary and the NHL Calgary Flames. Many of their songs have roots from the traditional Taiko groups on the northern island of Hokkaido, Japan, but their continued inspiration comes from the rich and diverse styles of Taiko ensembles from Japan and throughout the world. Their goal is to share their passion for drumming and perpetuate the art by creating powerful rhythms, heart-stopping beats, and eye-catching performances for their audience and offering workshops throughout the year for anyone who is interested in playing Taiko.