Shop.com Business Presentation. Products & Online Shopping Event October 21
Description
You are invited to join us to learn about Market America UnFranchise business and the revolutionary Shop.com Shopping Annuity concept which teaches you how to turn the spending you already do into earning.
You will learn how to take advantage of our 3,500+ partner stores online and our hundreds of exclusive products in billion dollar industries. We will discuss an overview on the company, products and compensation plan.
If you have been waiting for the right time to take control of your own future - the time is now.
We also have a special guest Trina Maduro from Tempe, Arizona. Business Woman, Investor, Entrepreneur. Trina White-Maduro is a financially free UnFranchise business owner, an investor in precious metals, and an active supporter of community and faith-based organizations. Trina grew up in the midst of violence, drugs, and gangs on the south side of Chicago. She was raised in a single-parent home with 14 other siblings. Trina excelled in academics and athletics earning a Master's Degree in Social Work and in sports. She initially viewed professional basketball as her destiny and vehicle to success. She later chose to pursue a career in social work and ministry through non-profit organizations and churches for 28 years. Today she is a social entrepreneur who understands how to use resources to create opportunities and better the lives of those she serves.
Please RSVP, attendance is limited.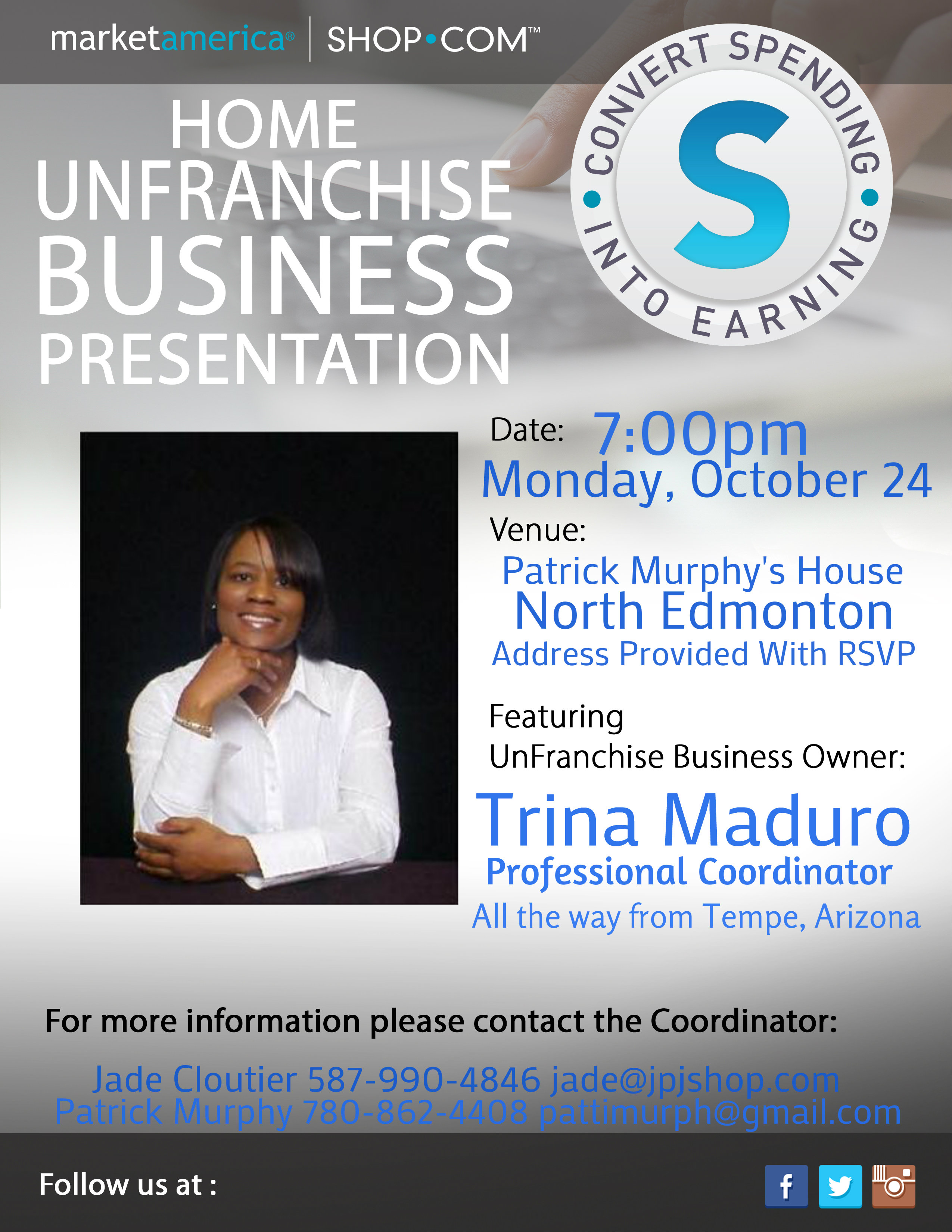 Kind Regards,
Jade Cloutier
587-990-4846
jade@jpjshop.com
Patrick Murphy
780-862-4408
pattiemurph@gmail.com