Event Information
Location
Pakhuis De Zwijger
179 Piet Heinkade
1019 HC Amsterdam
Netherlands
Description
Boxed lunch will be provided for everyone in attendance. Seating is limited so make sure to RSVP early.
There are many content management systems, and if you build websites, you've probably already worked with a few of them. There is also a huge market for ecommerce stores, and Shopify is the best commerce platform to sell things online. There are always parallels in theme development between platforms, let us help you fast track your theming by showing you what skills are transferrable.
In this talk you will learn:
• What the Shopify Partner Program is.
• Basic theme features and Shopify equivalents.
• Parallels in theme structure between different CMS platforms and Shopify.
• Theme templates and loading content on the front end.
• How to set up a local environment, and what tools are available to get you ramped up quickly building Shopify theme.
Presenter
Tiffany Tse, Developer Advocacy Lead

Tiffany is a developer advocacy lead at Shopify on the Partnerships Education Team, based in Toronto, Canada. In the joint York University/Sheridan College Design Program Tiffany also works as a professor teaching interaction design and development. Tiffany specializes in front-end development, theming, user experience design, and accessibility.
She is passionate about teaching designers and developers and has previously worked as a chapter co-lead for Ladies Learning Code in Ottawa, as well as a professor at Algonquin College. Tiffany lived in Ottawa for 10 years, and therefore has a huge appreciation for speaking, teaching and travelling to cities with warm temperatures.

Presented by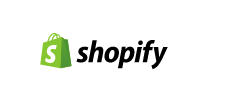 Date and Time
Location
Pakhuis De Zwijger
179 Piet Heinkade
1019 HC Amsterdam
Netherlands