Description
Short Term, Lasting Impact
Can small-scale actions serve a larger purpose? Can fleeting follies catalyze long-term change? Join us for a discussion on three projects that are revitalizing public spaces using temporary, low-cost and scalable interventions.
Thursday, March 23
Drake Hotel, 1150 Queen St W
6 – 8:30 p.m.
Short presentations and panel discussion start at 7 p.m.
---
The Panel

Matt Rubinoff, Tusk Global // STACKT
This temporary shipping container market proposes a visionary complex with everything from retail and restaurants to studio spaces and a brewery. What are some of the challenges of bringing an unconventional project to life?

Rui Pimenta & Layne Hinton, Art Spin // IN/FUTURE ART FESTIVAL
This art experience reclaimed a beloved Toronto space, transforming it briefly through a multidisciplinary art and music festival. What opportunities can site-specific events bring to celebrate underused spaces?

Michael McClelland, ERA Architects // PORTLANDS PROJECT
There are many long-term and competing visions for Toronto's Portlands. How do we make best use of this prime city site today? How can short-term planning inform a future agenda and create critical cultural space in the near-term?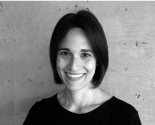 Moderated by Ilana Altman, Pavilion Project
Organizer of Short-Term, Lasting Impact
NXT City is a non-profit organization that connects young leaders with opportunities to create, activate and program public spaces. Founded in 2014, our programming includes a public space ideas competition, quarterly talks that bring together the leading players in city building, insight reports on pressing topics in public space and an annual public space symposium.
The Pavilion Project is a non-profit initiative of local relevance and international distinction. We are deeply passionate about how experimental art and architecture can inspire a city and activate local communities in new ways. Each year, beginning in 2018, we will commission an emerging talent to build a temporary structure that tests the limits of design. Our pavilion will be a home to a vibrant range of public programs - a place to be, a place to build community and a catalyst for transforming neighbourhoods.