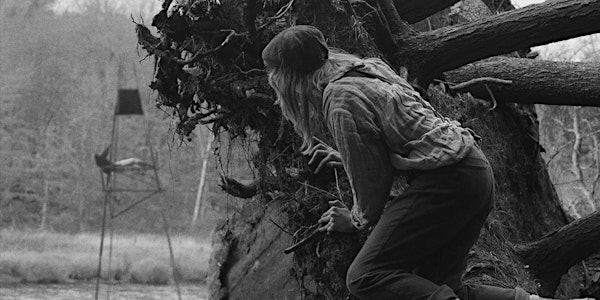 Shorts | When You Light a Candle You Also Cast a Shadow - Sat, 3pm GFF2018
Location
Lady of the Lake Theatre
94 1st Ave
Gimli, Manitoba R0C 1B0
Canada
Description
A collection of Manitoba and Canadian shorts that walk the line between lightness and darkness, reality and myth. Thanks to Johnston Group, our dedicated long-time sponsor of Manitoba & Canadian Short Films!
---
TESLA WORLD LIGHT
Matthew Rankin | Quebec | 2017 | 8 M
New York, 1905. Visionary inventor Nikola Tesla makes one last appeal to J.P. Morgan, his one-time benefactor. Inspired by real events, this electrifying short is a spectacular burst of image and sound that draws as much from the tradition of avant-garde cinema as it does from animated documentary.
THREE THOUSAND
Asinnajaq (Isabella-Rose Weetaluktuk) Weetaluktuk | Quebec | 2017 | 14 M
Inuk artist Asinnajaq plunges us into a sublime imaginary universe—12 minutes of luminescent, archive-inspired cinema that recast the past, present and future of Inuit in a radiant new light.
BREAKFAST
Jesse De Rocquigny | Manitoba | 2017 | 5 M
Shot on lm and experimental in form, Breakfast is a creative take on the classic boy meets girl story.
OU VONT LES CHATS APRÈS 9 VIES
Marion Duhame | Quebec | 2017 | 8 M
Teenager Lily-May decides to tell those closest to her she intends to end her life at an assisted suicide clinic. A humorous short that explores death.
ECHOES IN THE ICE
BJ Verot | Manitoba | 2017 | 10 M
Four men explore an abandoned research facility. Within the station unsettling signs of disorder are revealed, and in the lowest level of the facility, a chilling discovery is made.
TRIGGER WARNING
Scott Fitzpatrick | Manitoba | 2017 | 5 M
An examination of everyday household objects based on a list published in the December, 2016 issue of Harper's Magazine shot on a camera (shaped like a gun).
SHADOW NETTES
Phillip Barker | Ontario | 2017 | 17 M
The Shadow Nette is a traditional fishing device that projects the silhouette of the fisherman. The " fishr" assumes archetypal (and secret) poses of virility that display their strength and ability. This lyrical and beautifully shot lm creatively plays off this idea.
---
We recommend you line up in the ticket line 30 mins before screening. Please be seated 15 mins before start of film. We will fill all seats if you are a no show or late. Rush seating.
At the theatre door, please present your ticket on your smart phone or print your ticket. Pass holders must present both GFF Pass and ticket AND the name/photo on the pass and ticket must match.