Show Me the Money: What You Need to Know about Agency/Client Financial Relationships

Thursday, November 20, 2014 from 1:00 PM to 2:00 PM (EST)
Event Details
 SHOW ME THE MONEY
What You Need to Know about Agency/Client Financial Relationships

In today's economic challenges, agencies need to pay more attention than ever to getting the money right. Account leaders and many other people in the agency who aren't in the accounting or finance departments need to understand how their agencies make money, how to make sure the agency is getting paid and making a profit, and how to avoid common financial mistakes.

Too often, agency people are brilliant in their disciplines, but less familiar with the financial realities of the business. Some managers were never taught how agencies actually make money in the first place. But it's how client work is managed day-to-day that determines whether an account will yield its anticipated profit, no matter what assumptions are built into the compensation agreement. In this webinar, account people and others who work with clients will learn:
the basics of agency financial underpinnings

how to protect the agency's financial interests with clients

why write-offs are so much more damaging than they appear

what to watch for to make sure write-offs don't happen.



Participants will also learn about the five possible strategies to use for talking about money with clients, and how to size up situations so they can use the most effective approach.

What You Can Expect from This Webinar
As a result of this webinar, agency managers will appreciate how everyday actions inside the agency make a huge difference in the agency's profitability, and account leaders will feel more confident in talking with clients about money.

About Your Webinar Leader
Sheila Campbell, Principal, Chief Consultant: Wild Blue Yonder

Sheila is an engaging instructor and accomplished facilitator of professional skills and creative thinking for marketing and agency management at Wild Blue Yonder. She has run numerous persuasive presentation and relationship management/organic growth workshops for ICA in Canada and 4A's in U.S.

Who Should Attend?
This webinar is useful for anyone from junior AEs to account supervisors, as well as creative, production, direct, digital, public relations and promotion managers who have financial responsibilities on their accounts.
IS REGISTRATION TRANSFERABLE? 
Yes. Please Contact Us to transfer your registration.
IS REGISTRATION REFUNDABLE? 
No, but it is transferable.
INVOICING INSTEAD OF CREDIT CARD?
YES if you are an ICA member we support invoicing.  Please Contact Us to request an invoice registration.
PROGRAM POLICY: 
Fees, dates and/or course content are subject to change from previously published information at any time. Program hosts (TKE/ICA) reserve the right to cancel this program should enrolment levels fall short of guidelines.
PRIVACY POLICY: 
The TKE/ICA will only use your information to complete this transaction, to administer your session and to announce information relevant to the event in which you are enrolled. We do not share, rent or sell personal information to anyone. 
Organizer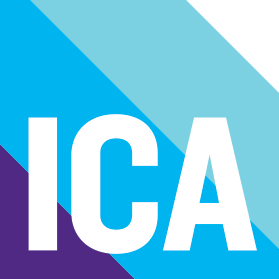 ICA is the not-for-profit association for Canadian communication agencies, representing 75%+ of all national advertising. Our mission is to champion commercial creativity, amplify the industry's economic impact, and to embrace and drive change. ICA promotes higher standards and best practices, and serves as the largest source of information, advice and training for the industry.