Description
From a traditional press to an individual tapping away on a website, authorial siblings, Maurice Broaddus and Rohini Townsend will be discussing their very different writing journeys at their joint book signing, "Sibling Rivalry: Their Roads to Publishing."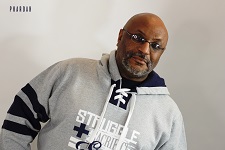 Maurice, a seasoned fantasy and horror author, will have copies of his newest and critically acclaimed books, Voices of Martyrs and Buffalo Soldier available for purchase and signing. His younger sister, Rohini Townsend, a toddler in the writing world, will be showcasing her first autobiographical work, Put Some Shoes On.
If you are a budding ink slinger, curious about the writing process, our just want to shake their hands, join them as they sign books and field questions. And there will be snacks!
Maurice Broaddus A community organizer and teacher, his work has appeared in Lightspeed Magazine, Weird Tales, Apex Magazine, Asimov's, Cemetery Dance, Black Static, and many more. Some of his stories have been collected in The Voices of Martyrs. He is the author of the urban fantasy trilogy, The Knights of Breton Court trilogy. He co-authored the play Finding Home: Indiana at 200. His novellas include Buffalo Soldier, I Can Transform You, Orgy of Souls, Bleed with Me, and Devil's Marionette. He is the co-editor of Dark Faith, Dark Faith: Invocations, Streets of Shadows, and People of Colo(u)r Destroy Horror. His gaming work includes writing for the Marvel Super-Heroes, Leverage, and Firefly role-playing games as well as working as a consultant on Watch Dogs 2. Learn more about him at MauriceBroaddus.com.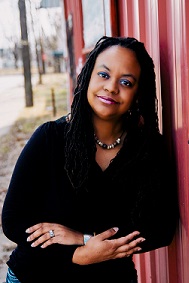 Rohini Townsend From playing the violin to creating new cheesecake recipes, Rohini Townsend has been donned a Jane-of-all-trades by those she serves. Her varied background in arts, ministry and a myriad of other hobbies and gifts allows her to see the world through a colorful lens. Her passions lie in bringing people together and finding ways for people to identify value in each other. Ro is the visionary and CEO of GRoE, Inc., a community advocacy nonprofit that serves the near westside of Indianapolis. Ro recently completed her first book that is currently available for purchase entitled, Put Some Shoes On. In addition to working on her second book, she does freelance writing and editing for a variety of individuals and organizations.