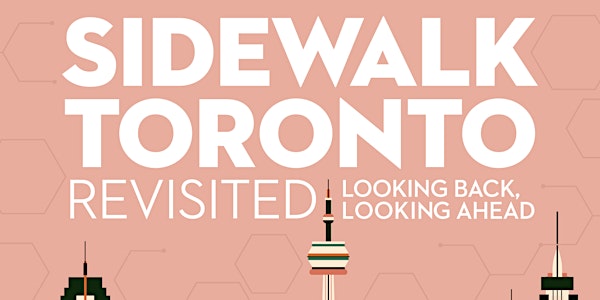 Sidewalk Toronto Revisited: Looking Back, Looking Ahead (Ethics in the City...
Sales Have Ended
Registrations are closed
Unfortunately, registration for this event has closed. To stay informed about upcoming Centre for Ethics events, please consider signing up for the C4E Newsletter on our website (ethics.utoronto.ca).
Description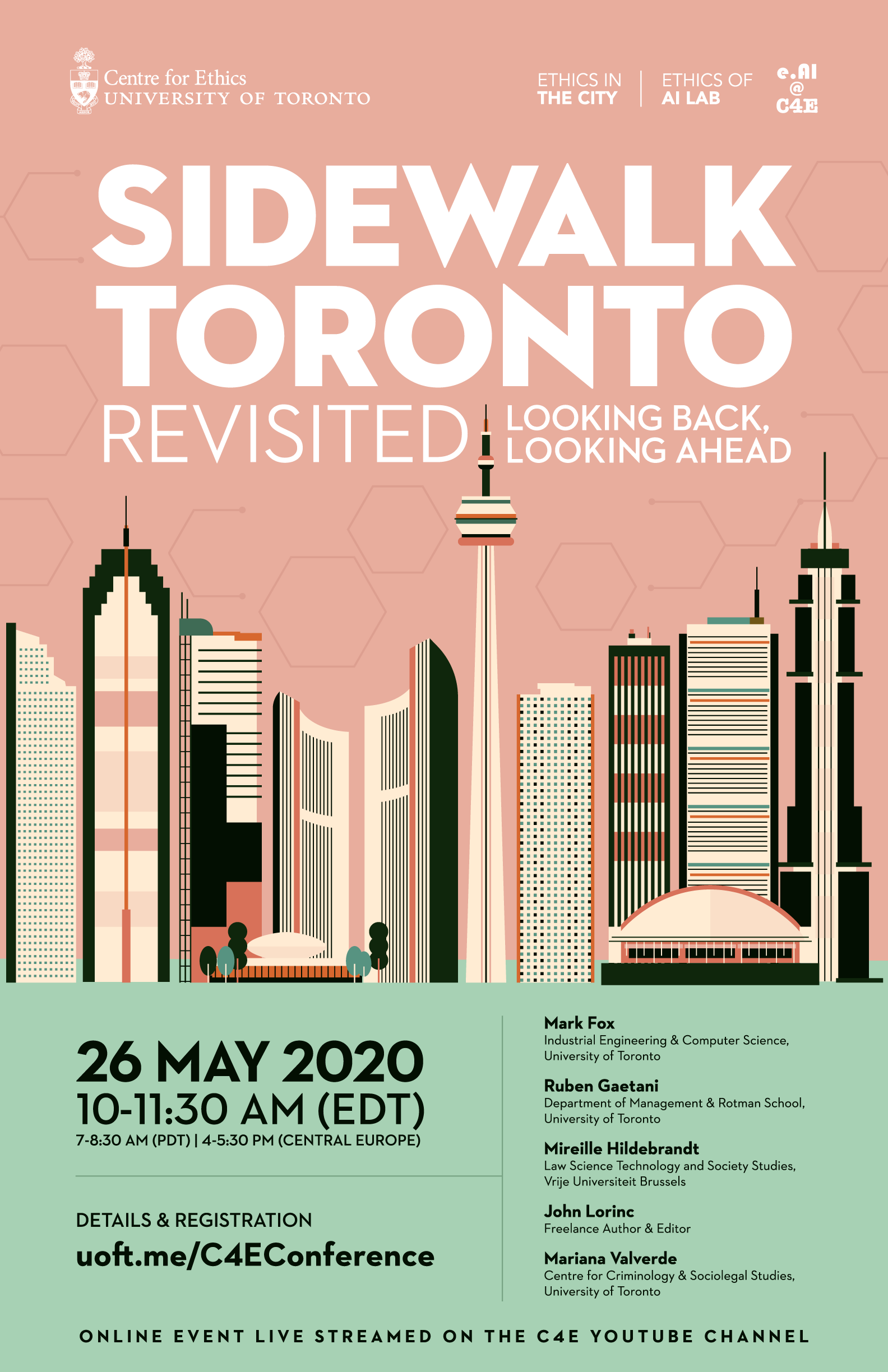 Sidewalk Toronto Revisited: Looking Back, Looking Ahead (Ethics in the City)
On January 24, 2018, the Centre for Ethics hosted what was billed as "a panel discussion of the [then nascent] Sidewalk Toronto Project, a collaboration of Google's Sidewalk Labs and Waterfront Toronto."
On May 7, 2020, Sidewalk Labs announced that it will no longer pursue the Sidewalk Toronto Project.
On May 26, 2020, C4E will host a follow-up to the 2018 event, featuring most of the original panel members (Mark Fox, Ruben Gaetani, John Lorinc, and Mariana Valverde), plus Mireille Hildebrandt, a leading European expert on law & technology, who has previously lectured on Sidewalk Toronto at C4E.
Join us for this online livestreamed event, as the panelists take this opportunity to look back and ahead, to see what's changed, what hasn't, what we (and others?) have learned, both about our local "smart city" project and the idea–and reality–of smart cities in general, elsewhere and in the future. (Videos of the original presentations are available in the Ethics in the City playlist, here.)
This is an online event. It will be live streamed on the Centre for Ethics YouTube Channel at 10am, Tuesday, May 26. Channel subscribers will receive a notification at the start of the live stream.
Panelists:
Mark Fox
Industrial Engineering & Computer Science
University of Toronto
Ruben Gaetani
Department of Management
Rotman School
University of Toronto
Mireille Hildebrandt
Vrije Universiteit Brussels
Law Science Technology and Society Studies
John Lorinc
Freelance Author & Editor
Mariana Valverde
Centre for Criminology & Sociolegal Studies
University of Toronto
10:00 AM - 11:30 AM