Sigma Chi Toronto Alumni Chapter - 2017 Annual Banquet
Description
Brothers, join us for a highly anticipated evening of networking, awards, and brotherhood with brothers from all across North America. We are certain that you will find the evening entertaining, insightful and an excellent opportunity to revisit the bonds of brotherhood that we all share in Sigma Chi.
The executive committee has taken your feedback from last year's event to make this year's event even better. New elements include: Increased focus on finding and celebrating 50 and 25 year Sigs and streamlined chapter updates so we spend more time reconnecting with brothers.
Agenda:
Cocktail Reception 6:00
Dinner 7:00
Brotherhood Social 10:00
This year's event will feature a keynote address from Brother Devon Wright (Epsilon Omicron)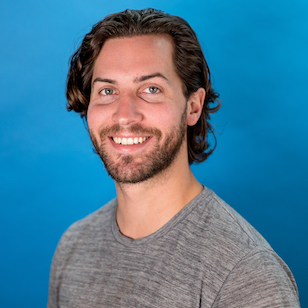 An accomplished business leader, entrepreneur and technology visionary, Brother Wright recently successfully sold his WiFi Marketing company Turnstyle Solutions to internet giant Yelp! In just 5 years, Devon turned a small investment, a great idea and a small group of passionate partners into a multi-million dollar business property. Many of the keys to his success are rooted in the culture, values and principles of Sigma Chi.
In addition to numerous leadership positions in the financial industry and technology sector, brother Wright is an advisor to multiple technology and start up companies. As an Alumni, Devon has held numerous roles in the Fraternity including Chapter Advisor to Beta Omega, member of the Strategic Expansion Committee and the Canadian Foundation Executive.
Dress Code is Business Formal (Jacket and Tie). Dress code will be strictly enforced by the club.
Payment can be processed through this invitation by clicking YES in the RSVP Section.
Tickets for dinner at the banquet are $120. This year, we have added even more value to the banquet and your alumni dues.
Complimentary Parking $13 Value
$40 bonus "Key to Toronto" with paid Alumni dues (Outstanding Value https://torontocitykey.com/)

$40 discount on Banquet tickets for undergraduate brothers
$20 discount on Alumni Dues for "Non-GTA" Brothers
$10 discount if you buy your Banquet ticket and Alumni Dues at the same time.
FREE Alumni dues for graduating brothers (All 2017 graduates)
If you wish to arrange alternate payment please contact Imran Ali at imranbali@gmail.com or call (647) 998-9595 to let him know you are paying by cheque and send the payment to:
Sigma Chi Toronto Alumni Chapter
PO Box #48033, 1881 Yonge Street
Toronto, ON; M4S 3C6