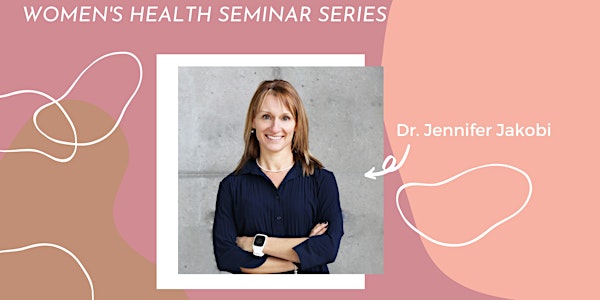 Significance of Sex & Muscle Strength in Age-related Loss of Force Control
Seminars feature 45 minutes talks about women's health from multidisciplinary perspectives followed by an interactive Q&A period.
About this event
Seminar Title: Significance of Sex and Muscle Strength in Understanding Age-related Loss of Force Control
This event is a part of the Women's Health Seminar Series, which showcases multidisciplinary research on women's health. The goal of the series is to provide multidisciplinary training and mentorship for trainees, across a broad range of women's health research topics. Speakers will present their research regarding the biological, psychological, behavioural, economic and social impacts on women's health outcomes. Each seminar will feature 45 minutes talks followed by an interactive question and answer period.
The series is open to anyone interested in attending!
Sign up for this event here: https://bit.ly/3ixELE0
Check out other events in this series here: https://bit.ly/3xYHJrw
Attend 90% of seminars in the Women's Health Seminar Series and earn a certificate (for free)! Click the link above for more details.
Presenter: Dr. Jennifer Jakobi, Professor, School of Health and Exercise Sciences, UBCO
Dr. Jakobi teaches and researches in the area of neuromuscular and exercise physiology. The long term objective of her research program is to develop prehabilitation programs that focus on maintaining functional independence in older adults. Her basic research program centres upon identifying the contributions of central descending and sensory reflex pathways to the modulation of motor neuron activity and subsequent effect on force control in women (NSERC). The applied research program focuses on quantifying muscle activity that necessitates functional activities of daily living in older adults and determining the role of whole body vibration in functional change (UBCO).
Organizer of Significance of Sex & Muscle Strength in Age-related Loss of Force Control