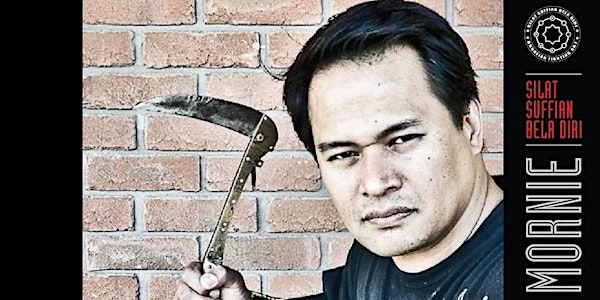 Silat Suffian Bela Diri with Cikgu Maul Mornie
When and where
Location
Fighting Arts Collective 927 Dupont Street Toronto, Ontario M6H 1Z1 Canada
Description
Silat Suffian Bela Diri is the name of a martial art whose mission was passed down through the Mornie family. The mission statement expresses a focus on building a community that accepts all people, regardless of race or gender to engage in the practice and sharing of the Bruneian culture of martial art.
SSBD as performed by Maul Mornie, is a very distinct form of Silat. Its strengths are derived from a very refined practice of footwork in combination with interception and manipulation of momentum and balance. While many arts would use these words to describe their system, it is my experience that it is the focused use of striking and sweeping to achieve these results that sets SSBD apart.
Over this two day period Maul will first and briefly, introduce basic training methods, before following a progression that illustrates the principles of the art. I find that this method delivers a functional portion of SSBD that can be readily integrated into the practitioners current practice.
These seminars are fun! Maul is a great presenter, not just of his systems movement, but also as a speaker. His sense of humor prevails throughout the training and afterwards, should you choose to join us for dinner. Always a good time to be had, as SSBD students tend to travel from all over the world to train and laugh with their friends at these events. The door is always open to new people, come join us and see why SSBD became a worldwide phenomenon in just a few short years.
Organizer Notes:
Please bring all the safety equipment you will require for training.

We recommend, eye and groin protection, knee pads and any other items you usually require for safe training.

Indoor shoes are preferred on the hardwood areas in the gym, no shoes on the matts.

No refunds. Lets keep it simple, if you commit, you are committed.