Description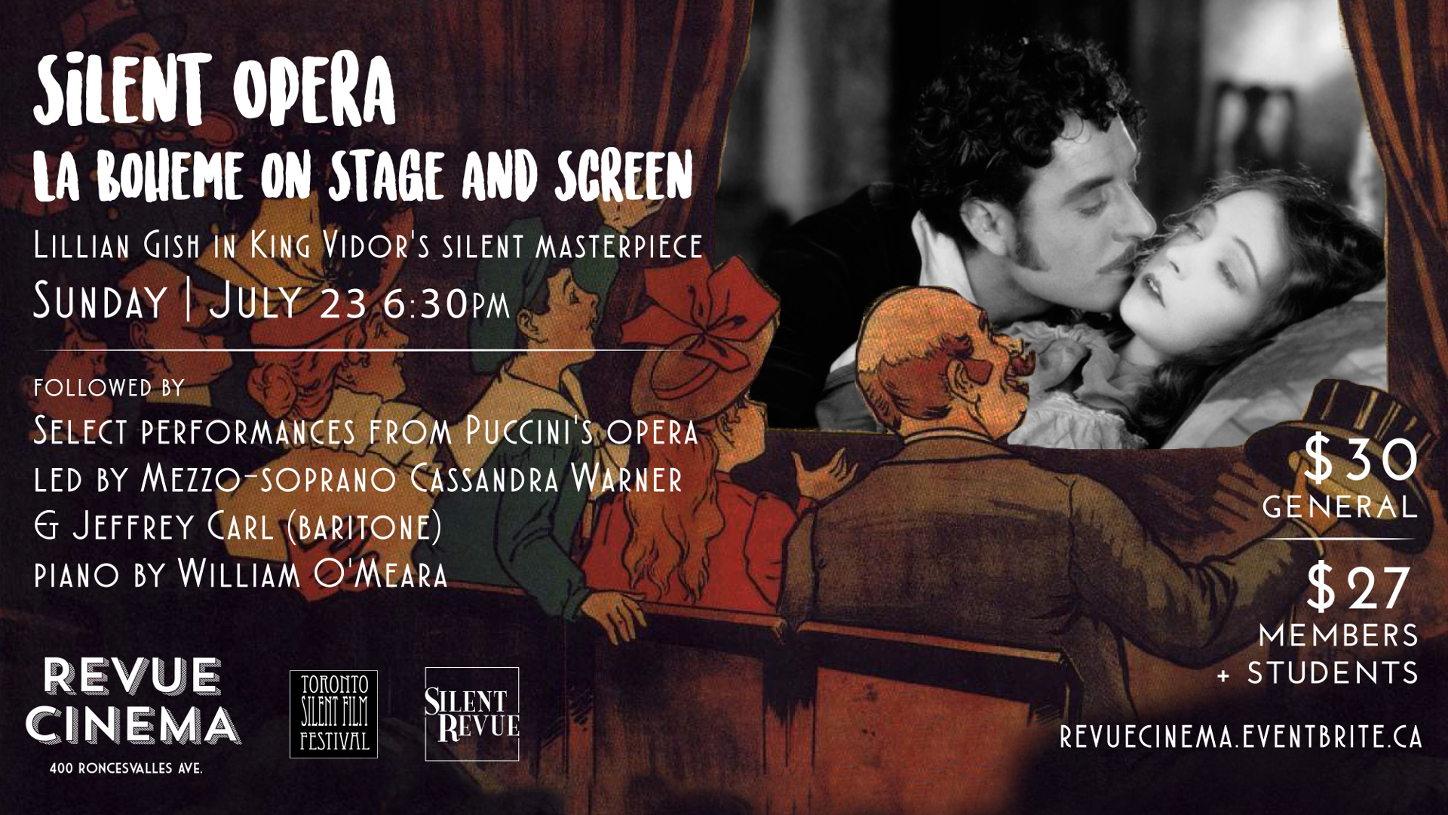 The Revue Cinema invites you to attend an unforgettable, unique evening blending the worlds of silent film and opera.
In 1896, Giacomo Puccini premiered his latest opera, La Boheme, based on Henri Murger's book The Latin Quarter. In 1926, director King Vidor premiered a silent film adaptation inspired by Murger's book and Puccini's opera. On July 23, we present both works of art -- on stage, and on screen -- at the historic Revue Cinema.
Immediately following the screening of Vidor's silent masterpiece, which stars silent film icon Lillian Gish, John Gilbert and Renee Adoree, an ensemble featuring mezzo-soprano Cassandra Warner, soprano Allison Cecilia Arends, baritone Jeffrey Carl and tenor Paul Williamson will present select pieces from Puccini's opera.
La Boheme
USA 1926 95min. PG
Directed by King Vidor
Starring Lillian Gish, John Gilbert, Renee Adoree
An MGM Production
Presented in 2K
Both film and stage performances will be accompanied on piano by the acclaimed William O'Meara.
This special event is co-presented by the Toronto Silent Film Festival and Silent Revue.
Admission is $30 General, $27 for Members, Students & Seniors. Membership free event not applicable.