Description
SILENT REVUE
TORONTO'S CELEBRATED ONGOING EXPLORATION OF SILENT CINEMA!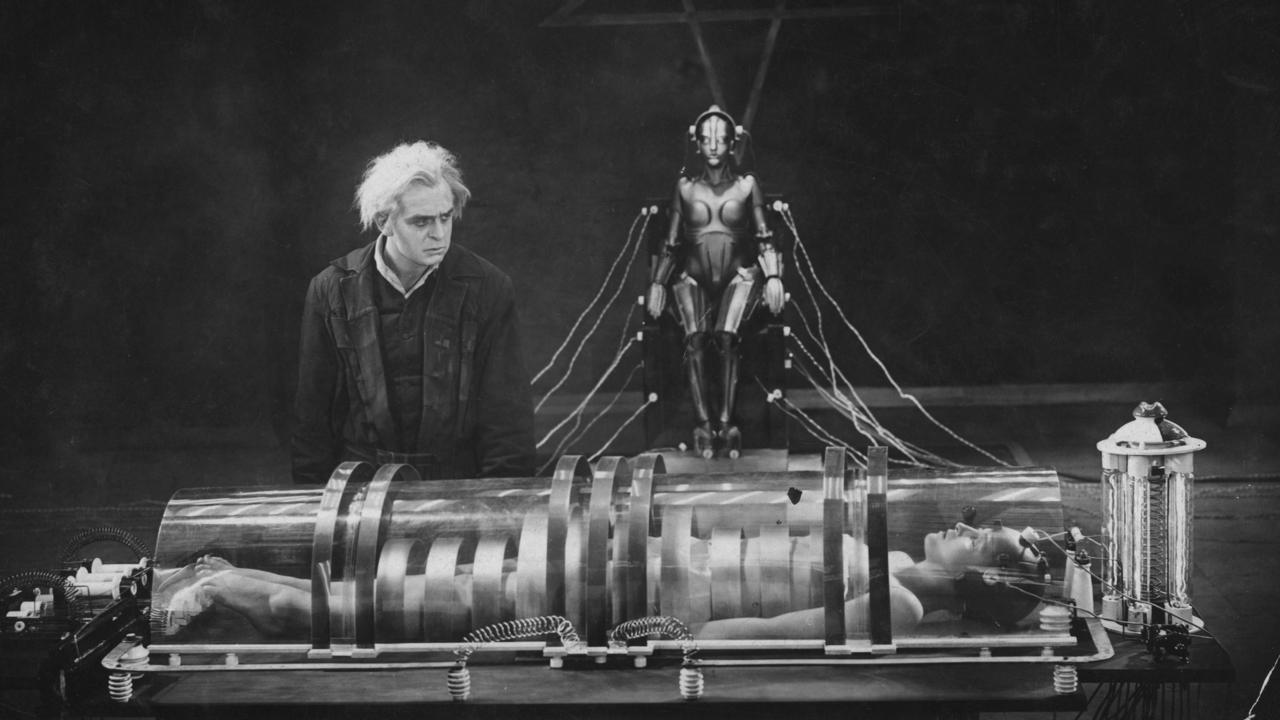 METROPOLIS
Germany 1927 148min. PG
Directed by Fritz Lang
Starring Brigette Helm, Gustav Fröhlich
We Celebrate 10 Years of Silent Films @ The Revue Cinema w/ METROPOLIS!!!
We can't think of a film better than METROPOLIS to celebrate a decade of silent film programming at the Revue! Over the past ten years Silent Revue (née Silent Sundays) has brought you several films by Fritz Lang, one the most lauded directors of the twentieth century. But never until now could we present his most iconic film, and truly one of the most celebrated films of the silent era, complete with orchestral accompaniment by the famed Ugly Beauties!
As gleamingly modern as it is vested in the ancient and medieval, METROPOLIS launched the science fiction epic and popularized genre mash-up, as Shelley's Frankenstein had done for literature the century prior. Starring the legendary Rudolf Klein-Rogge as a mad scientist, the luminous Brigette Helm as both the virtuous Maria and her doppelganger the Whore of Babylon, as well as Gustav Fröhlich, METROPOLIS is the pinnacle of Weimar filmmaking, as well as, somewhat ironically, its downfall. While it may have marked the end of an era, Silent Revue's tenth anniversary screening proves that the silent era is very much alive.
Presentation format: 2K DCP
Silent Revue was founded by Eric Veillette as Silent Sundays and has been curated by Alicia Fletcher since 2013.
Live accompaniment by Ugly Beauties (Marilyn Lerner, Matt Brubeck, Nick Fraser).
This gala event is sponsored by Bill Mohan (Sutton Realty), Hollywood Suite and Meridian Credit Union.

Doors will open at 6:30pm.